Lewis Hamilton expressed pride in the stewards' decision to demote Max Verstappen three places on the Sochi grid.
A sprint race weekend again produced drama between the pair as they tangled at Monza's Rettifilo chicane, leaving both drivers out of the Italian Grand Prix.
Tricky pit-stops for Verstappen and Hamilton had left them neck-and-neck as Hamilton emerged from the pit lane and took the inside line into Turn 1.
Verstappen sent his Red Bull around the outside, which became the inside line for part two of the chicane but, going over the sausage kerb, he jolted into the side of Hamilton, ultimately ending up on top of the Mercedes as the duo ended up beached in the gravel.
Verstappen argued Hamilton did not leave him space, although both he and Red Bull branded it a racing incident.
The stewards thought differently though and issued a three-place grid penalty to Verstappen for the upcoming Russian Grand Prix – a decision Hamilton is "proud" of.
"If that's the result then I think I'm ultimately proud of the stewards," he told reporters at Monza.
"It definitely sets a precedent and I think it's important for us moving forwards for the safety of the drivers that there are strict rules set in place."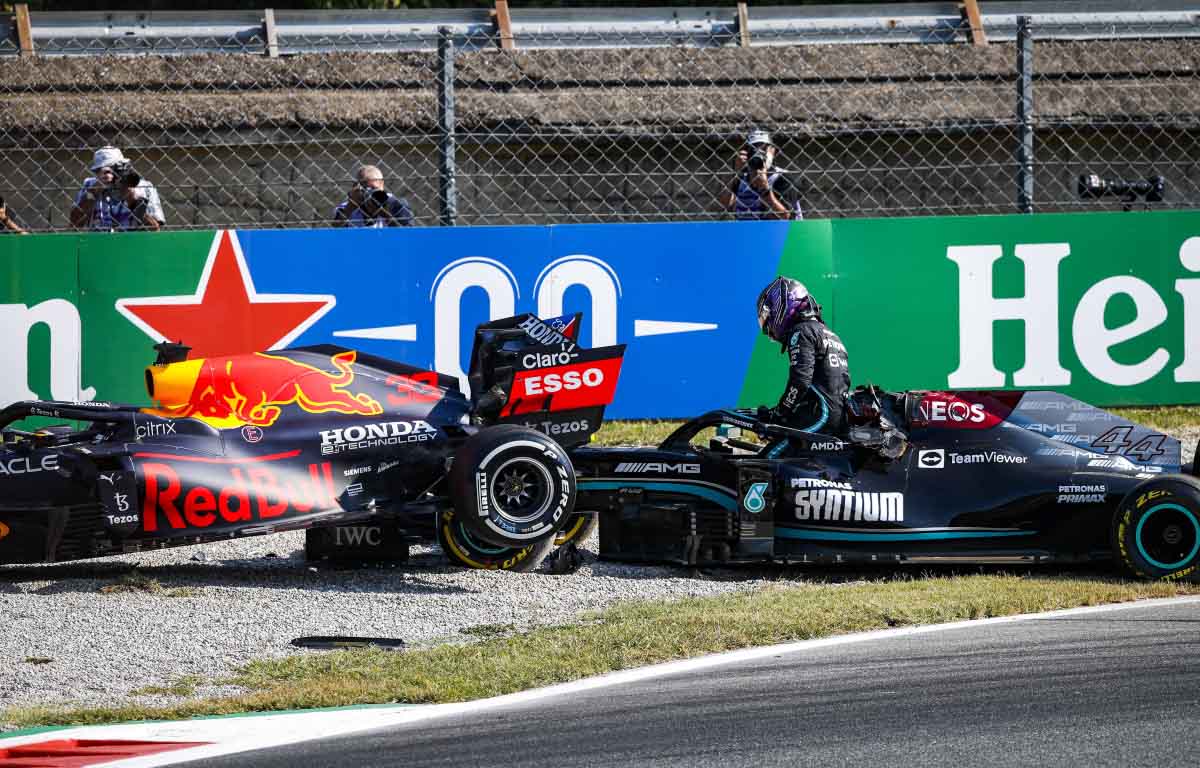 Check out all the latest Lewis Hamilton merchandise on the official Formula 1 store
Hamilton took a hefty whack to the head from a rear wheel on the Red Bull, although the Halo device softened the blow.
Mercedes boss Toto Wolff credited it as a life-saver for Hamilton, and the seven-time World Champion was indeed feeling blessed to have escaped relatively unscathed.
"I don't think I've ever been hit on the head by a car before and it's quite a shock for me because if you've seen the image, my head really is quite far forward," Hamilton explained.
"I've been racing a long, long time, so I'm so grateful I'm still here and I feel incredibly blessed.
"I feel like somebody was watching over me."
PlanetF1 verdict
Source: Read Full Article