I also took a test drive of the Audi A4 & BMW 3 Series LWB, and I'm impressed more by the Camry for its sheer all-rounder nature.
BHPian Harsha89 recently shared this with other enthusiasts.
I test drove the Camry Hybrid today. Overall I found the car to be impressive as a package – the ride, noise insulation, comfort levels (seats, AC, ergonomics, music system SQ), plethora of features, driving dynamics. Interior quality is top-notch and it feels special indeed. Everything has a soft, smooth touch almost wherever your palm reaches. The driving position is very low and one needs to literally climb half a foot to get out. But once inside, the soft ventilated seats, air-con blower's air-throw, premium car interior smell literally lull your senses.
The Hybrid motor has quite the grunt under hard acceleration, reaches the ton in a short time. I felt a bit of torque steer as well, which is quite a surprise from a hybrid powertrain tuned for efficiency.
The Camry felt just as quick as an Audi A4 2.0 TFSI which I test drove not too long ago.
The brakes felt very powerful and confidence-inspiring, the steering was the only negative I could identify – it felt a bit vague.
After test driving, the A4 and the BMW 320 LWB, I'm impressed more by the Toyota Camry for its sheer all-rounder nature. I feel that it may not be as desirable for the prospective buyer in this segment in terms of the badge or brand appeal, but my primary requirement is trouble-free ownership and reasonable service costs with great after-sales service.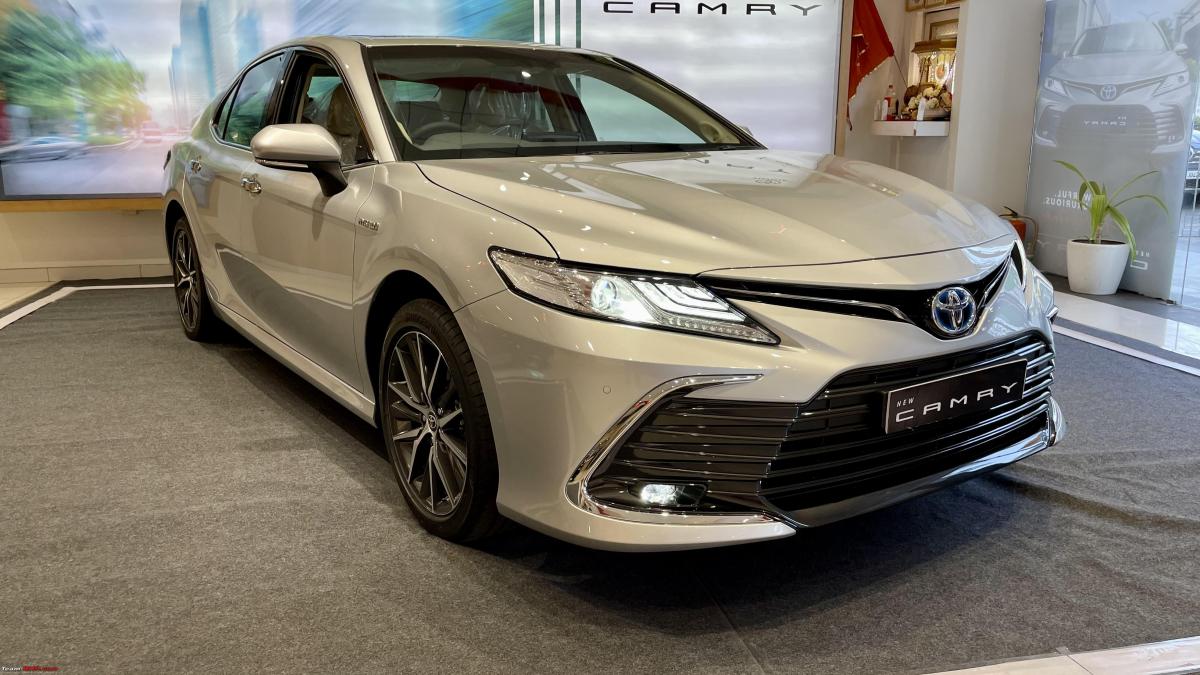 Check out BHPian comments for more insights and information.
Source: Read Full Article