Mercedes may understand the W13's problems, but time is running out to address them, says two-time champ Mika Hakkinen.
The Silver Arrows have made a poor start in their quest to become nine-time successive Constructors' Champions, the team clearly adrift of the leading pace shown by Red Bull and Ferrari in the opening four rounds.
Mercedes had at least been ahead of the midfield in race trim, but that changed at Imola as George Russell finished P4, behind McLaren's Lando Norris and just ahead of the attacking Valtteri Bottas in the Alfa Romeo, who would likely have finished ahead of Russell if it were not for a very slow pit stop.
Russell's team-mate Lewis Hamilton meanwhile found himself firmly stuck in the DRS train, crossing the line P13 at the end of a very disappointing Sunday where he was lapped by his 2021 title rival Max Verstappen.
Mercedes believe that much of their problems revolve around the W13's bouncing habit, known as porpoising, which is forcing them to raise the ride height and lose performance in the early stages of working with these ground-effect cars.
The team are contemplating bringing an upgrade to the Miami Grand Prix as they look to gain understanding and progress towards a fix, but Hakkinen, who won the Drivers' title with McLaren in 1998 and 1999, says that a solution needs to arrive soon.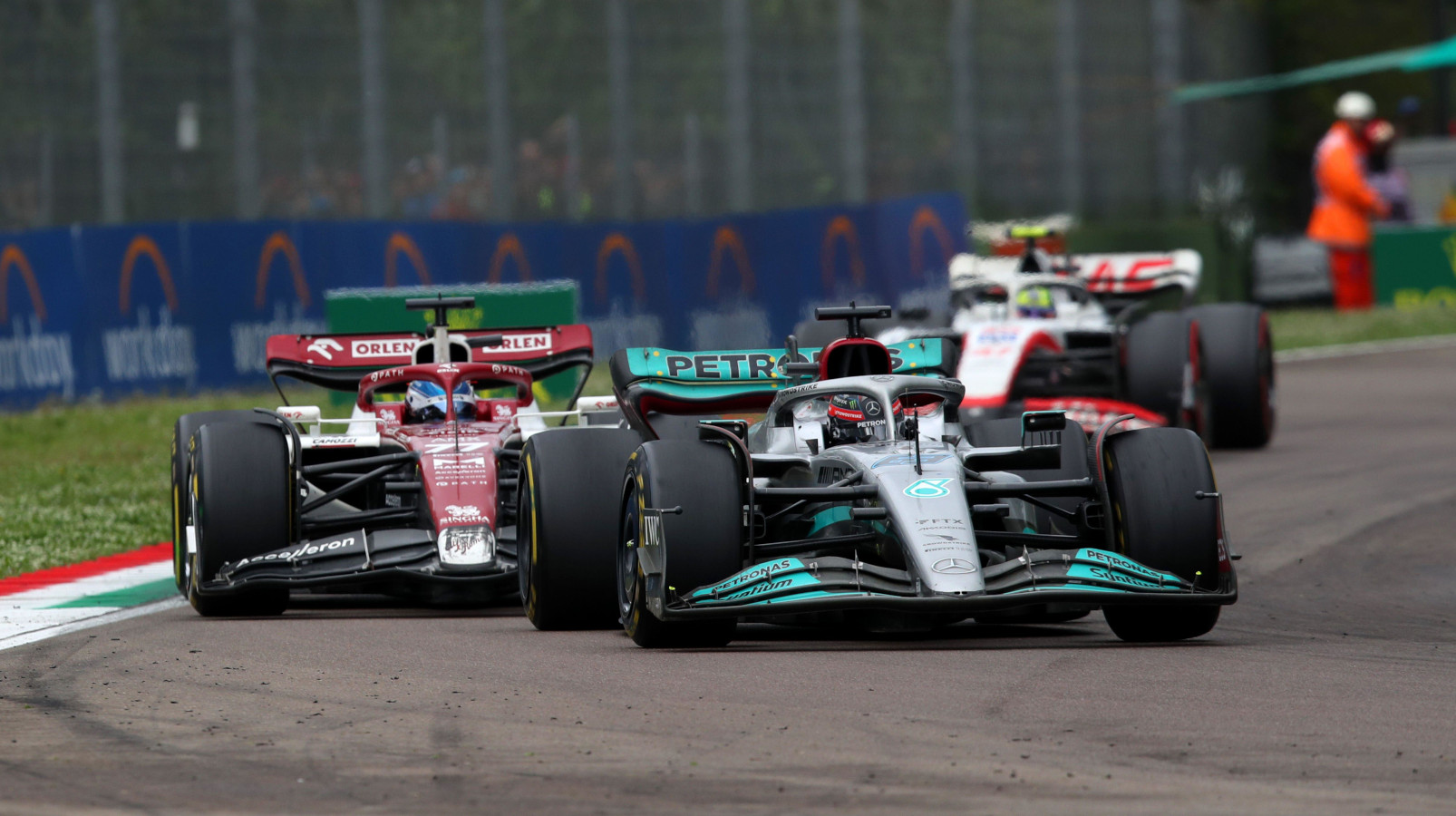 "Mercedes clearly has quite complex problems with their car," Hakkinen wrote in his Unibet column. "It seems amazing to say it, but the World Championships are already looking out of reach.
"For the first time in 10 years neither Mercedes made it through to Q3 qualifying [at Imola], which is hard to believe.
"Clearly the car design is not working in several areas. To see Lewis Hamilton being lapped by Max Verstappen after 41 laps shows what a difficult time he and the team are having.
"They understand the key problems, but time is running out to find solutions. This is the problem in F1 – the World Championship does not wait for you, the races keep coming and there is so little time to sort major problems out."
Despite the W13's problems, Russell has finished no lower than P5 in the opening four races, that including a first Mercedes podium after finishing P3 in Australia.
With 49 points on the board, he finds himself P4 in the Drivers' Championship, 21 points ahead of Hamilton in P6.
Source: Read Full Article