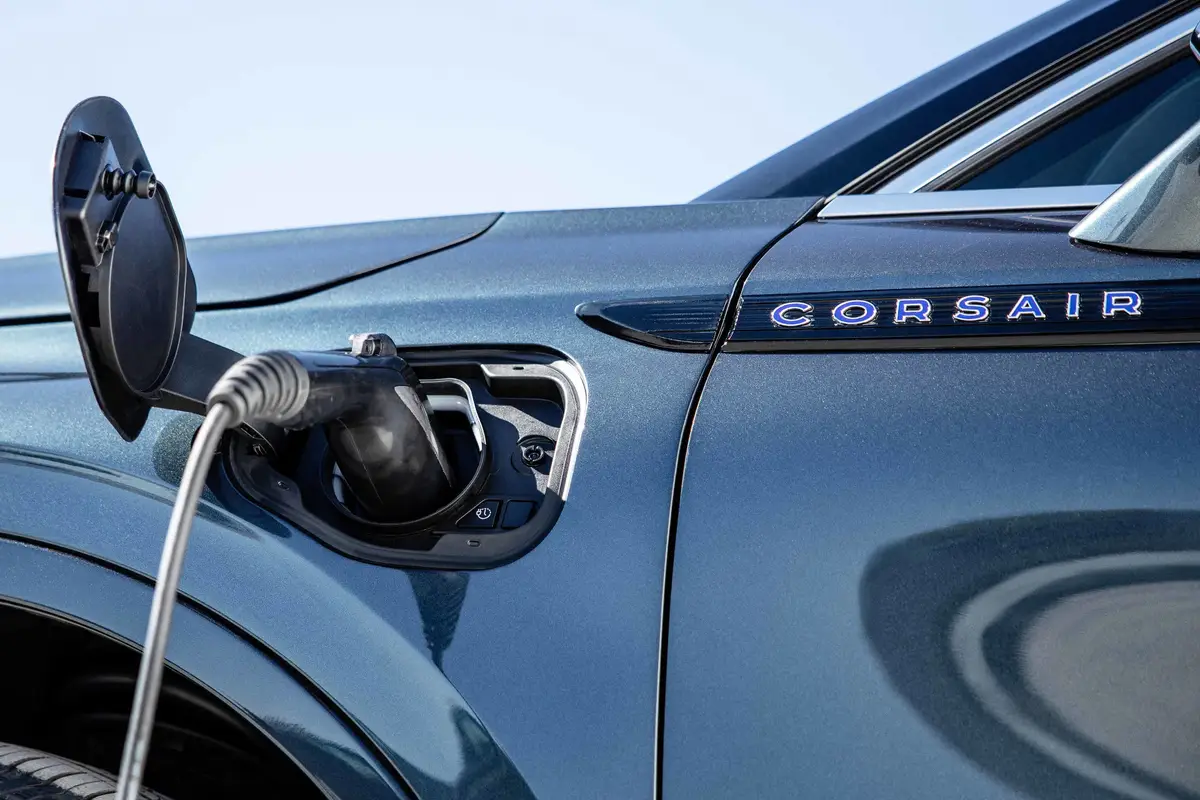 While many shoppers gravitate toward SUVs for various reasons — a high seating position, interior space, cargo versatility — gas mileage isn't usually a primary concern. Nonetheless, myriad hybrid and plug-in hybrid SUVs are currently for sale, and a growing number of all-electric SUVs are joining them. Even a few gas-only SUVs these days are capable of exceeding 30 mpg in EPA combined fuel economy ratings.
Related: What Are the Most Fuel-Efficient Cars for 2021?
To help SUV shoppers looking for the most fuel-efficient SUVs, we compiled the most efficient models for the 2021 model year in four categories: gas-only, hybrid, plug-in hybrid and battery-electric. We ranked them based on the EPA's combined mpg rating or, in the case of battery-electric vehicles, combined mpg-equivalent rating. (The mpg-e rating, offered by the EPA for PHEVs, assigns energy equivalent to 1 gallon of gasoline.) For an SUV to make this list, it also needs to at least be offered with all-wheel drive, even if the two-wheel-drive version is the most fuel-efficient.
Gas-Only SUVs
As the name implies, these vehicles are powered by gasoline only: No electric drive motors, just old-fashioned internal combustion.
1. 2021 Lexus UX 200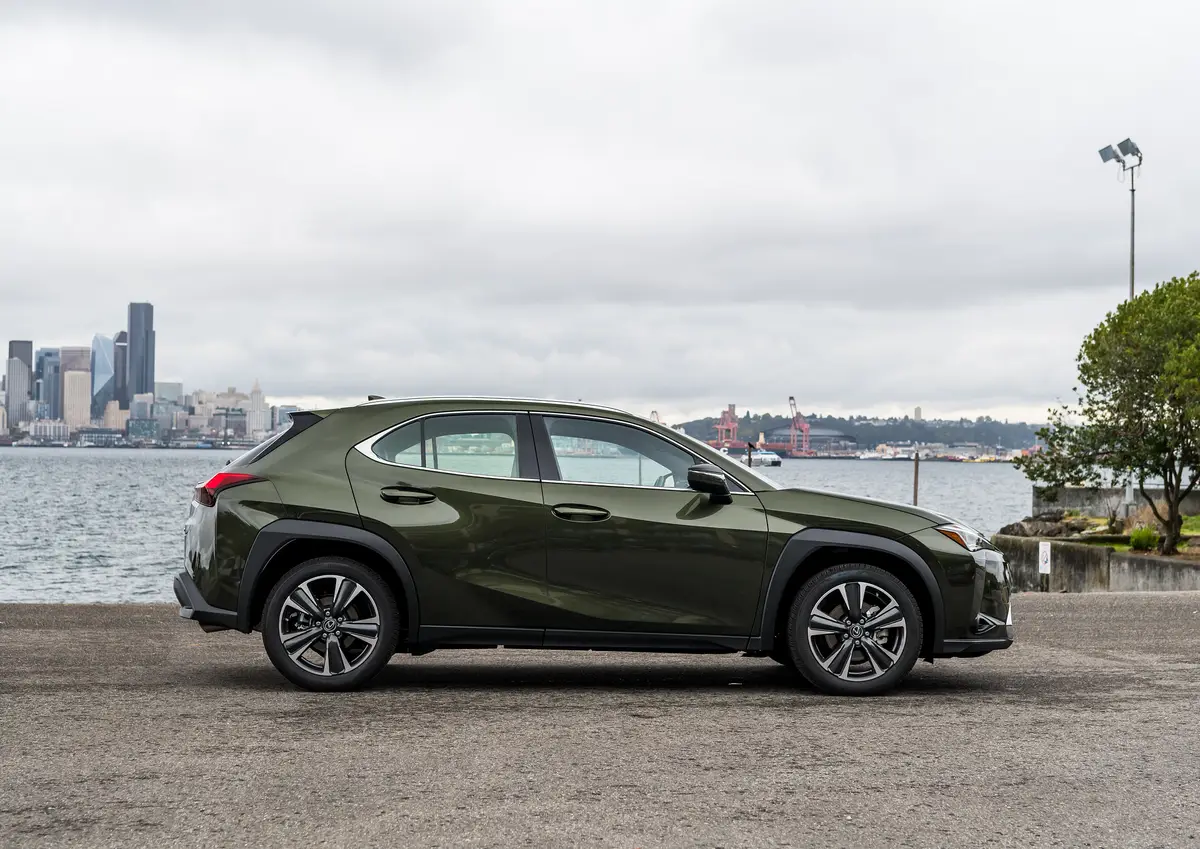 Fuel efficiency doesn't necessarily mean forgoing a premium nameplate, as the Lexus UX 200 demonstrates. Lexus' entry-level SUV comes in two versions: the UX 200, which is FWD only, or the UX 250h hybrid, which has AWD. (The latter appears atop the hybrid rankings further down.) Those who opt for the gas-only UX 200 get a 169-horsepower, 2.0-liter four-cylinder engine paired to a continuously variable automatic transmission; the combo gets EPA ratings of 29/37/32 mpg. The bad news here is that Lexus recommends premium fuel for the UX, which will increase fuel costs considerably for those who oblige. (The owner's manual, however, notes that regular unleaded is acceptable.)
2. 2021 Buick Encore GX, 2021 Chevrolet Trailblazer, 2021 Kia Seltos and 2021 Mazda CX-3 (Tie)
All four of these small SUVs attain 31 mpg combined, leaving them in a four-way tie by the EPA's published ratings, which are rounded to the nearest whole number. If city mileage is more of a concern, buyers might lean toward the Encore GX, whose front-wheel-drive variant with a CVT automatic is rated at 30/32/31 mpg (city/highway/combined). The Trailblazer, meanwhile, shares a platform with the Encore GX but is rated at 29/33/31 mpg with FWD and the CVT. Highway aficionados might instead lean toward FWD versions of either the Mazda CX-3 or the larger Kia Seltos, which both have identical ratings of 29/34/31 mpg. Note that adding optional AWD to any of these models will lower their fuel economy.
Hybrid SUVs
Hybrids combine a battery pack and one or more electric motors with a traditional internal combustion engine. While some may offer driver-selectable all-electric modes to travel without using any gas, these are usually reserved for minimal distances, lower speeds and limited acceleration.
1. 2021 Lexus UX 250h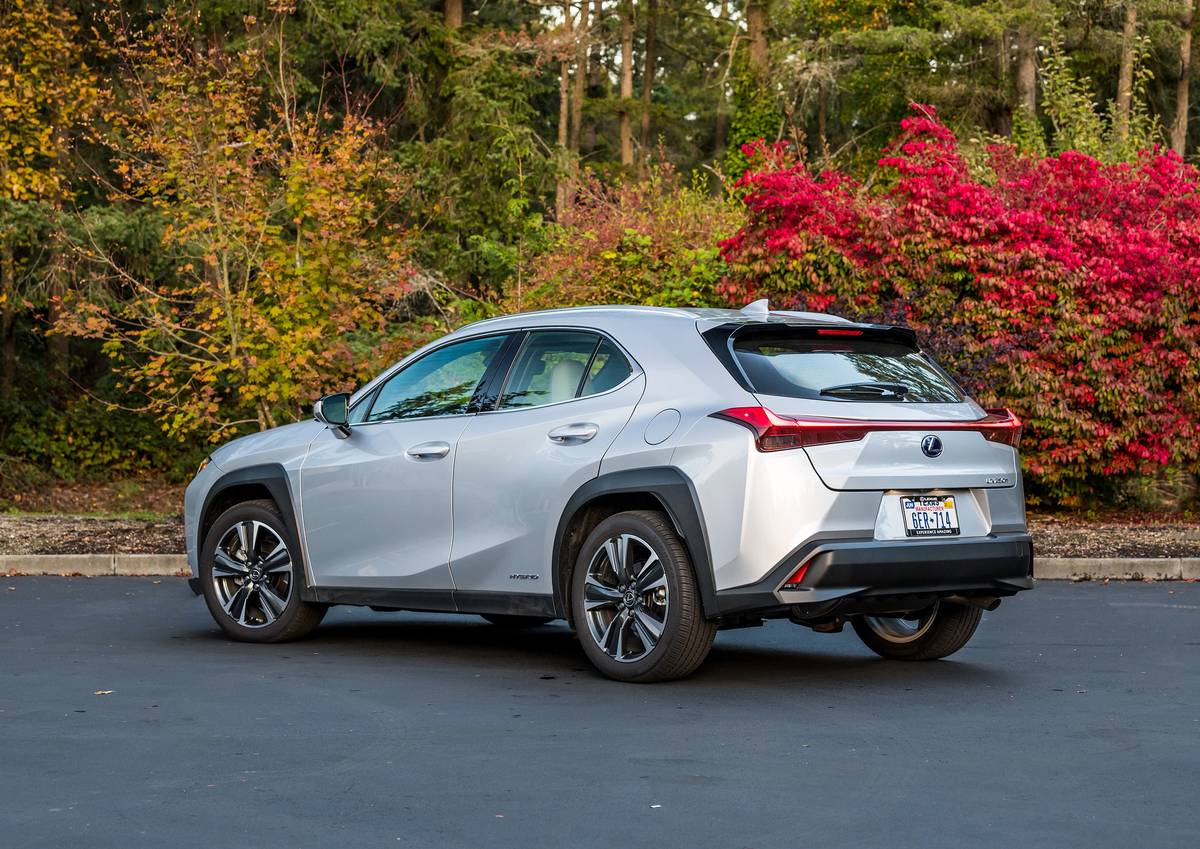 As we indicated above, the UX 250h tops the rankings for hybrid SUVs. While pricier than its UX 200 sibling, the UX 250h adds standard all-wheel drive and 12 hp extra thanks to its two integrated motor-generators. And while all those motors and their battery pack add weight, the UX 250h still turns out much better fuel efficiency than the UX 200: The EPA rates this small premium hybrid SUV at 43/41/42 mpg, with no recommendation for premium fuel as its UX 200 sibling has. 
2. 2021 Ford Escape Hybrid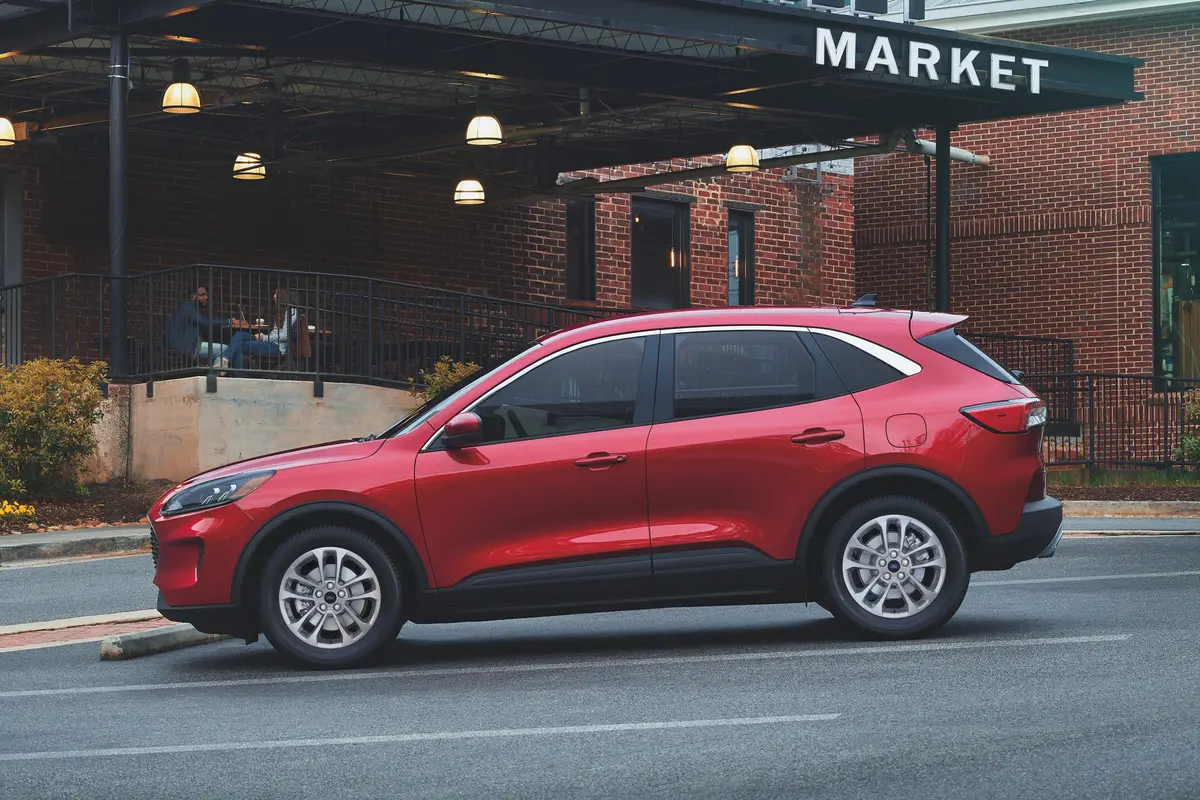 Where most hybrids add standard AWD and some use an electric motor to separately power the rear wheels, Ford still gives buyers the option of AWD or FWD with its Escape Hybrid. With FWD, the Escape Hybrid is rated at 44/37/41 mpg; adding AWD drops the city and combined ratings 1 mpg each for an overall rating of 43/31/40 mpg. A PHEV variant of the Escape is expected to go on sale at some point in 2021, but EPA ratings remain unpublished as of this writing.
3. 2021 Toyota RAV4 Hybrid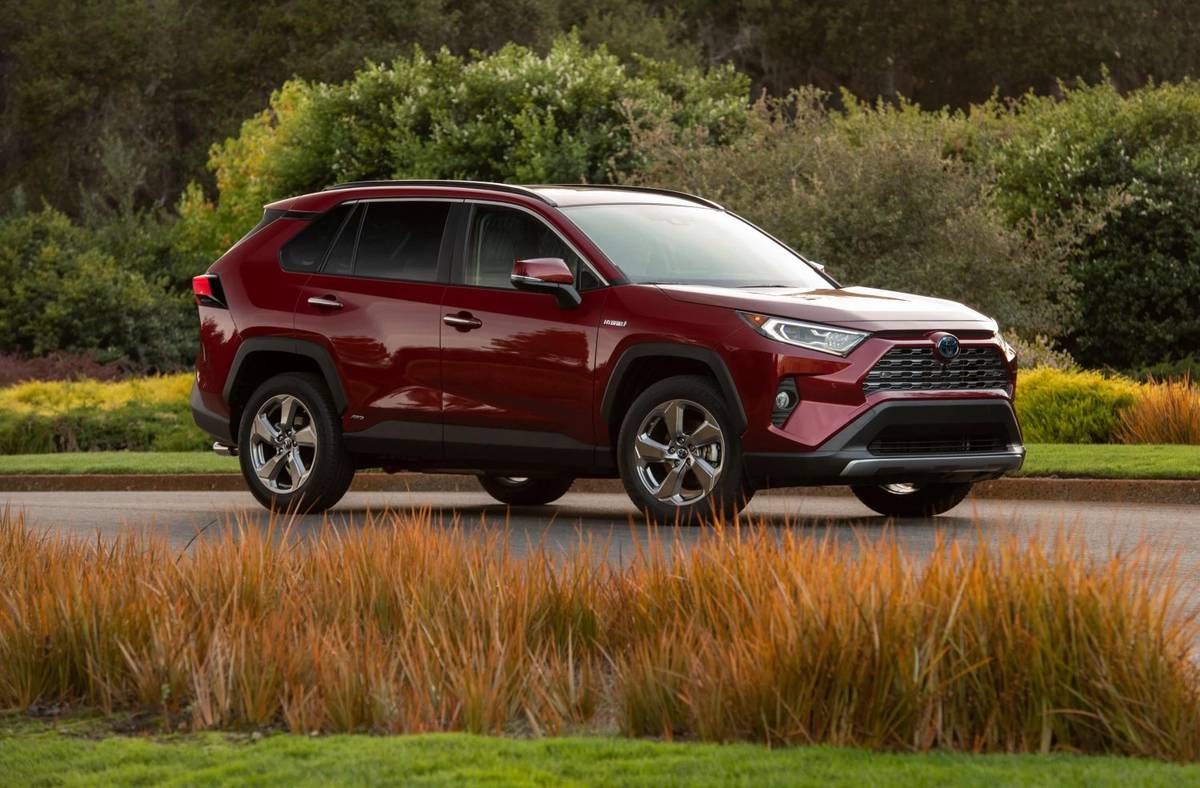 Among the more familiar hybrid SUVs out there, the Toyota RAV4 Hybrid includes standard AWD, and its hybrid powertrain puts out 219 total system hp. The RAV4 Hybrid nets a fuel economy rating of 41/38/40 mpg. Those looking for a RAV4 with more power and significant electric-only range should consider the RAV4 Prime plug-in hybrid, which has a considerably higher starting price but also becomes eligible for federal tax credits, and possibly state and local credits atop that.
Plug-In Hybrid SUVs
Plug-in hybrids have a charging port and, usually, a higher-capacity battery pack than conventional (which is to say, plug-free) hybrids. On a fully charged battery, they typically offer electric-only ranges in the tens of miles at a wide range of speed and acceleration — usually enough for a short commute.
1. 2021 Toyota RAV4 Prime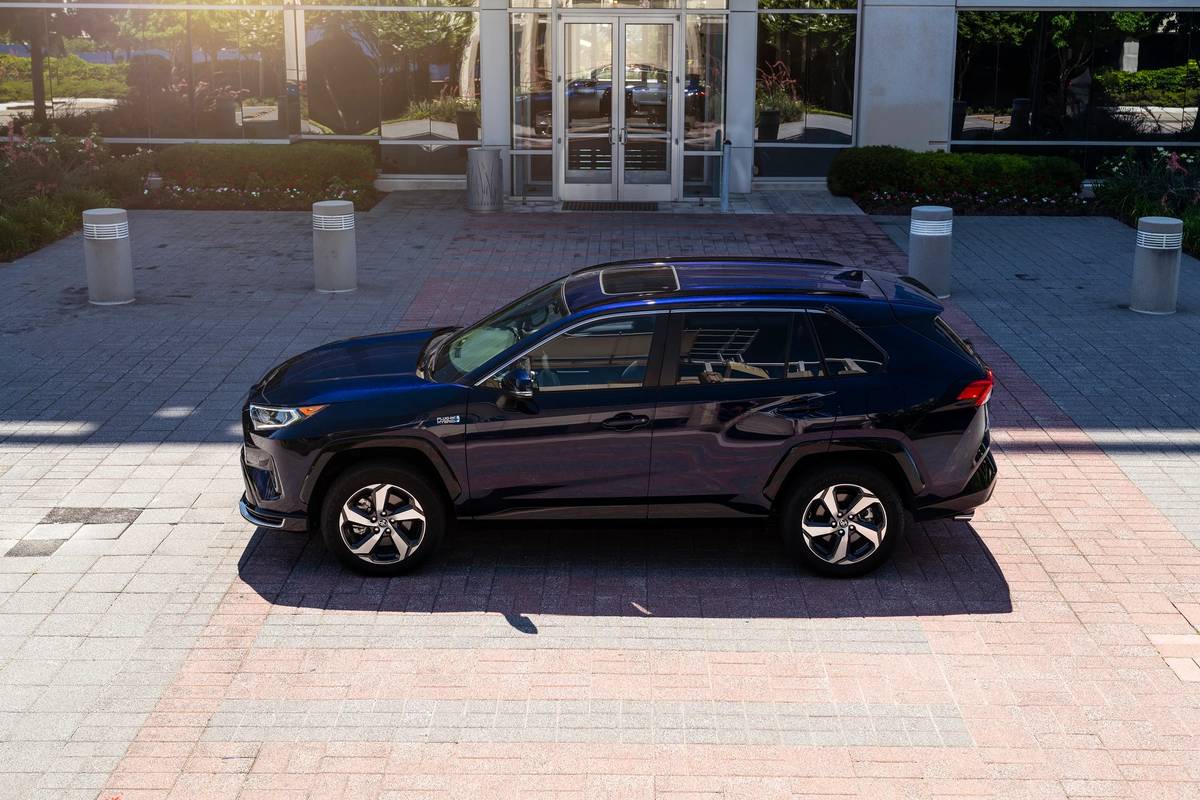 Here is the RAV4 Prime, boasting 42 miles of electric-only range, over 300 system hp and an EPA rating of 94 mpg-e. The RAV4 Prime is rated at 38 mpg combined in normal driving after electric range is depleted — just slightly below the traditional RAV4 Hybrid but still an impressive figure. In terms of efficiency over distance traveled, the EPA says the RAV4 Prime needs 36 kilowatt-hours to go 100 miles.
2. 2021 Subaru Crosstrek Hybrid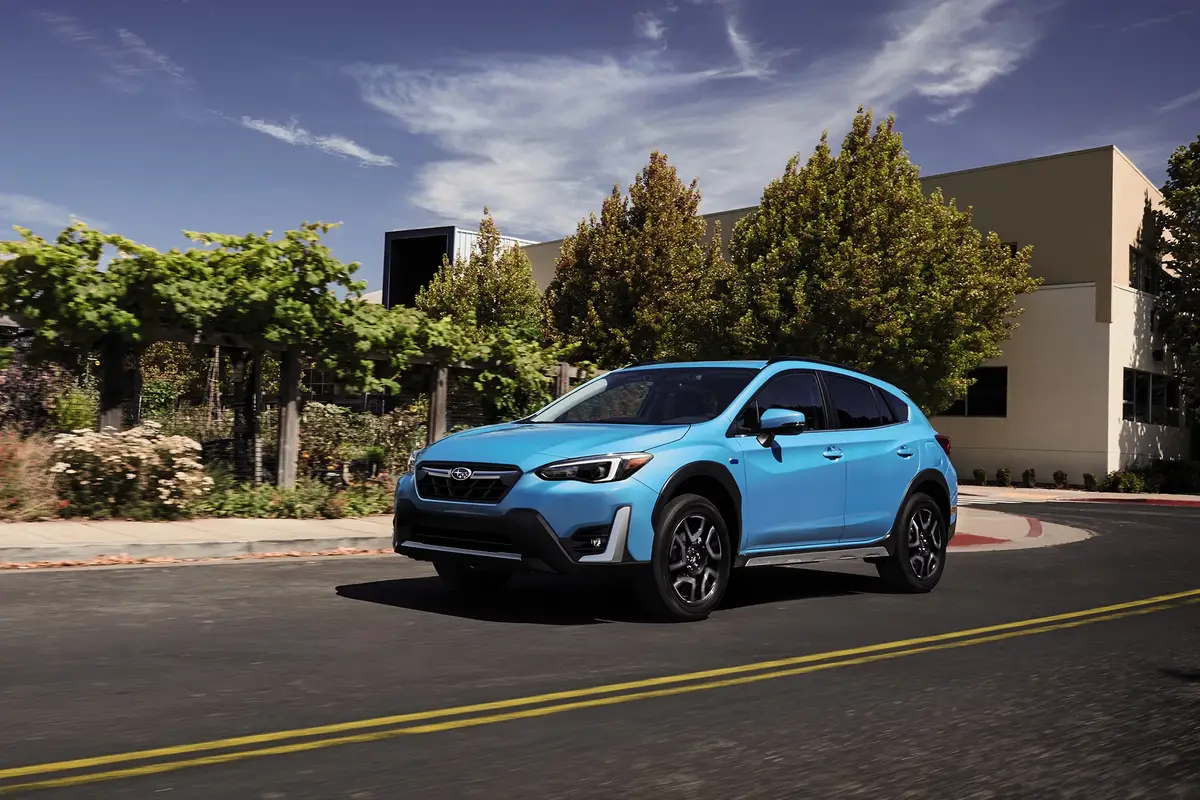 Subaru's Crosstrek Hybrid, a PHEV despite no indication by name, is close behind the RAV4 Prime in terms of EPA-rated efficiency, with a 90 mpg-e rating and 35 mpg combined rating once all-electric range runs out. That range is a downside, however, as the Crosstrek Hybrid offers just 17 miles of all-electric range, which may only cover a one-way commute. The Crosstrek Hybrid is rated at 38 kwh per 100 miles.
3. 2021 Lincoln Corsair Grand Touring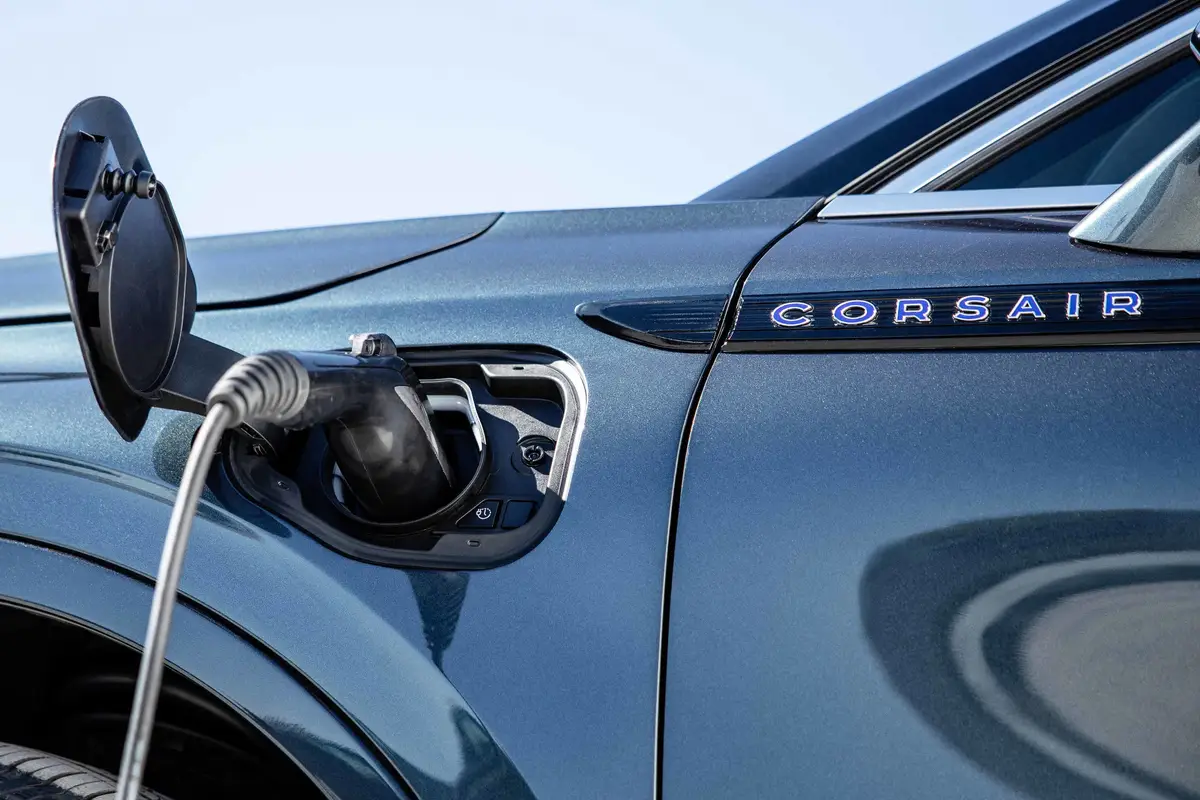 Rounding out the top three is the 2021 Lincoln Corsair Grand Touring, a plug-in hybrid version of Lincoln's compact SUV. It offers more all-electric range than the Crosstrek, at 28 miles, but a lower mpg-e rating (78) and combined rating (33 mpg) once all-electric range is depleted. The Corsair is EPA-rated at 43 kwh per 100 miles. Given the Corsair's mechanical similarity to the Escape from Lincoln's parent company, Ford, the plug-in Escape could see similar ratings once it arrives.
Battery-Electric SUVs
These vehicles are powered solely by electricity, so there is no EPA mileage in the traditional sense, just the mpg-e and kwh per 100 miles.
1. Tesla Model Y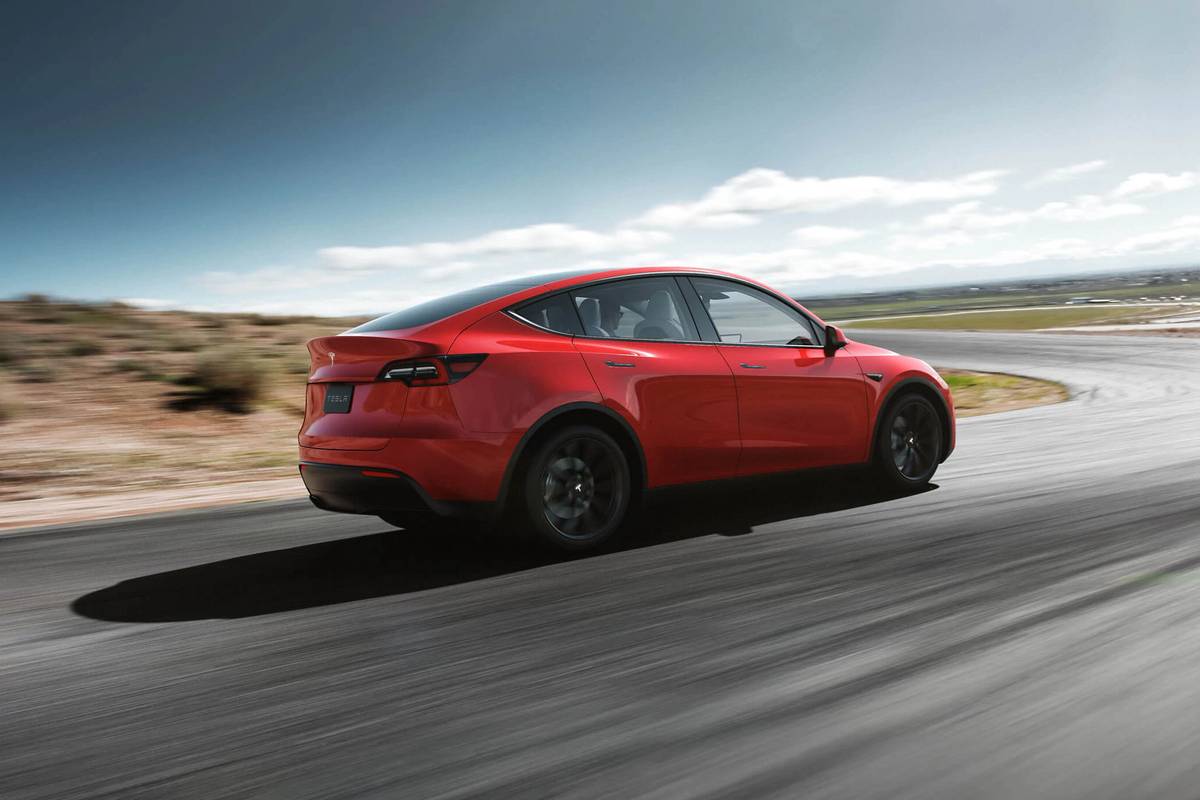 Perhaps unsurprisingly, the Tesla Model Y is the most efficient all-electric SUV by the EPA's ratings. Of the various versions Tesla offers, the Model Y Long Range is the most efficient, boasting 326 miles of total range, a 125 mpg-e rating and just 27 kwh needed to go 100 miles. The Model Y's Performance version sees those ratings dip slightly (111 mpg-e, 303 miles' range, 30 kwh per 100 miles), but it's still highly efficient — especially given that the Model Y Performance, like the Long Range, has standard AWD.
2. 2021 Hyundai Kona EV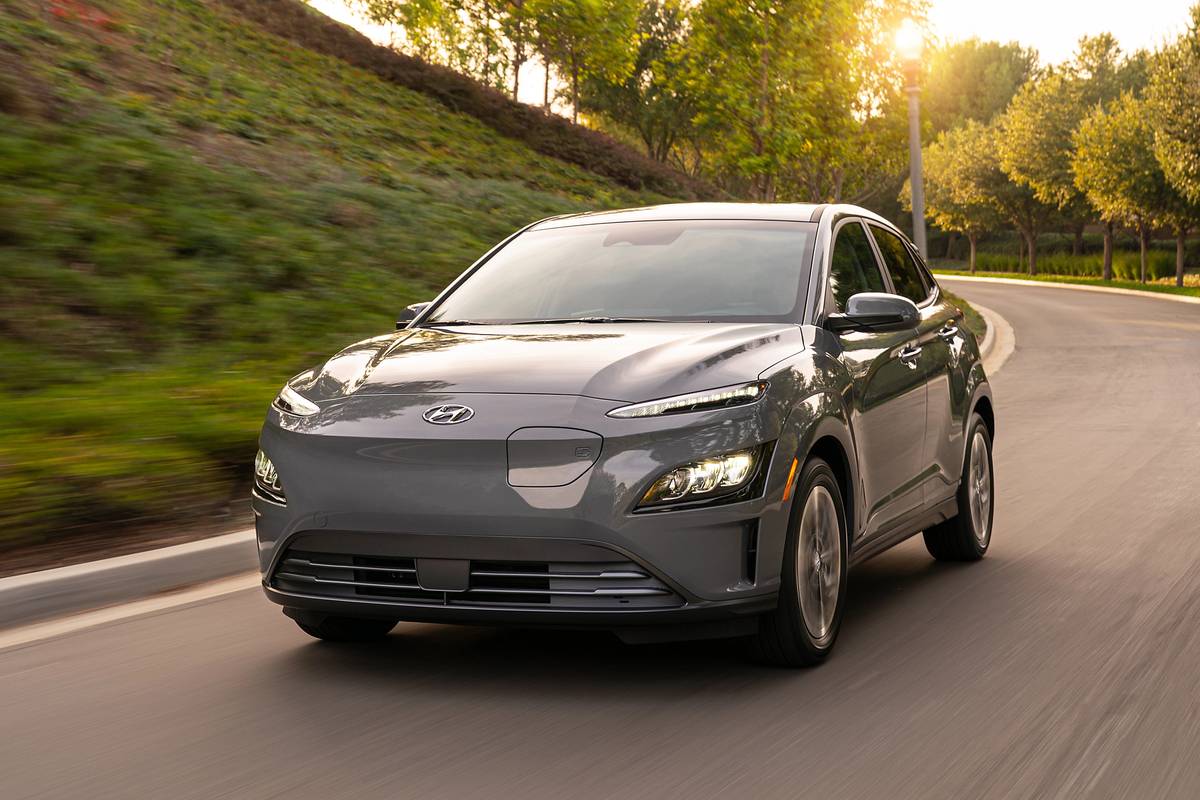 Sneaking in among the Teslas is the 2021 Hyundai Kona EV. It has a 120 combined mpg-e rating and requires 28 kwh to go 100 miles. Where the Kona EV trails Tesla is in total range, where it's rated at a modest 258 miles. That should be more than enough for a daily commute if you have Level 2 home charging, but it may induce some anxiety for longer trips.
3. Tesla Model X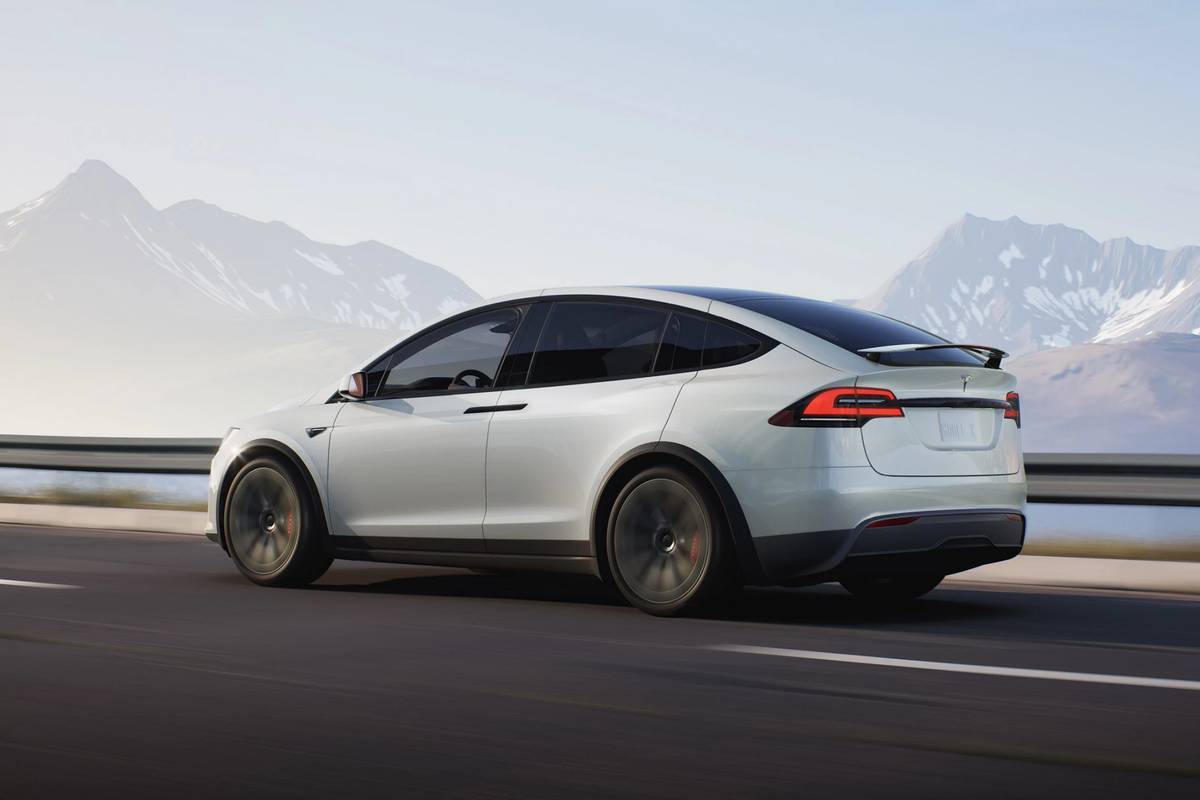 Coming in third is Tesla's other SUV, the two- or three-row Model X. The largest vehicle on this list by a significant margin, the Model X nonetheless has exemplary EPA-rated efficiency: 105 mpg-e combined, 32 kwh per 100 miles and, in Long Range Plus guise, 371 total miles of range. Unfortunately, Tesla's website doesn't list the Long Range Plus as an orderable configuration as of this writing, leaving the dual-motor Long Range and tri-motor Plaid as current choices. The automaker says the Long Range can go 360 miles on a full charge, while the Plaid can do 340 miles. Published EPA numbers corroborate neither range: As of March 17, the agency listed two additional versions of the 2021 Model X beyond the Long Range Plus — Performance editions with differing wheel sizes — with respective ranges of 341 and 300 miles. Tesla often updates its lineup mid-model year, however, so as with all things involving the automaker, specs are likely to change.
More From Cars.com:
2022 Chevrolet Bolt EUV First Drive Review: Larger, Better, Faster, Stronger

New Report Finds Tesla Most Popular Luxury Car Brand

2021 Toyota Prius AWD-e: Real World Gas Mileage

Cars.com Data, Survey Shows Pandemic Spurred Car Buying

A Quick Spin in the VW ID.4 Leaves Us Wanting More … Time, Buttons
Related Video: What's the Best Affordable Small SUV?
Cars.com's Editorial department is your source for automotive news and reviews. In line with Cars.com's long-standing ethics policy, editors and reviewers don't accept gifts or free trips from automakers. The Editorial department is independent of Cars.com's advertising, sales and sponsored content departments.
Source: Read Full Article