The Bank of England governor says the British economy may be heading for its worst three months since comparable records began, with a 35% plunge in GDP "not implausible" in this quarter.
In a conference call with reporters, Andrew Bailey said high frequency data monitored by the Bank suggested the scenario published by the Office for Budget Responsibility (OBR) earlier this week, sketching out an unprecedented collapse in GDP in the second quarter, was "quite within the grounds of possibility".
He revealed that the Bank, which will produce its own forecast for the impact of COVID-19 early next month, had been using a tool it created to monitor high frequency data on the UK economy for a potential hard Brexit to keep tabs on the immediate impact of coronavirus and the lockdown.
Referring to the OBR's forecast for a 35% contraction, he said: "I don't think there's anything implausible about a second quarter contraction of that nature.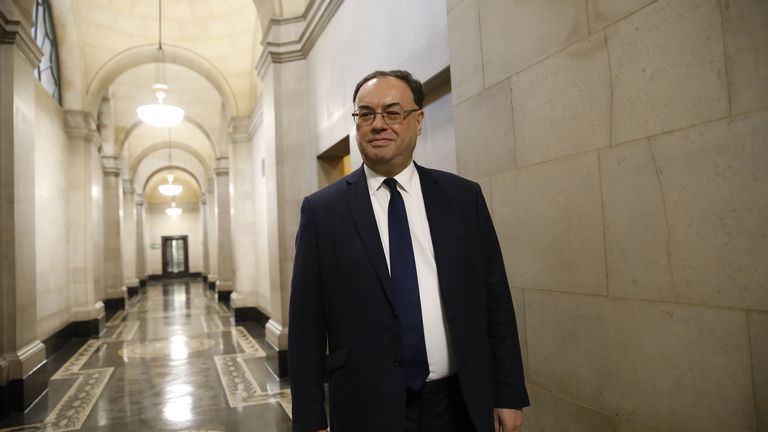 "If you look at the decline in spending coming through on credit cards: that's pretty high frequency and there's a big drop-off in activity.
"Housing market activity has dropped to basically nothing.
"We are seeing numbers for Universal Credit coming through and survey evidence for household spending, for employment on firms on no of staff furloughed.
"We have a whole range of data on the internet too – something we built in the process of preparing to monitor a hard Brexit.
"Look at all that stuff and it's showing a big drop in activity."
Source: Read Full Article