Ever since March 2020, my weekends have looked a little (okay, a lot) different. Friday nights spent at group dinners surrounded by friends and my boyfriend at a restaurant have turned into ordering takeout with my fiancé—one improvement!—while watching TV on the couch. Of course, I miss many weekend activities from pre-pandemic times, but I've found new ways to make the most of those precious 48 hours so I can wake up Monday morning feeling refreshed and ready to take on the work week.
Ahead, see how I'm staying active on the weekends with a few pair of my favorite DSW sneakers.
Early AM Exercise
I start my weekend by sleeping in…until about 8:00 a.m. Trust me, I wish I could stay in dreamland until 10:00 a.m. like a cool college kid home on winter break, but the curse of adulthood is that once you start waking up early on a consistent basis, you can never stop. My fiancé is a teacher, so on "school days" (yes, we still call them that), he wakes up at 6:00 a.m., and I wake up around 6:30 a.m.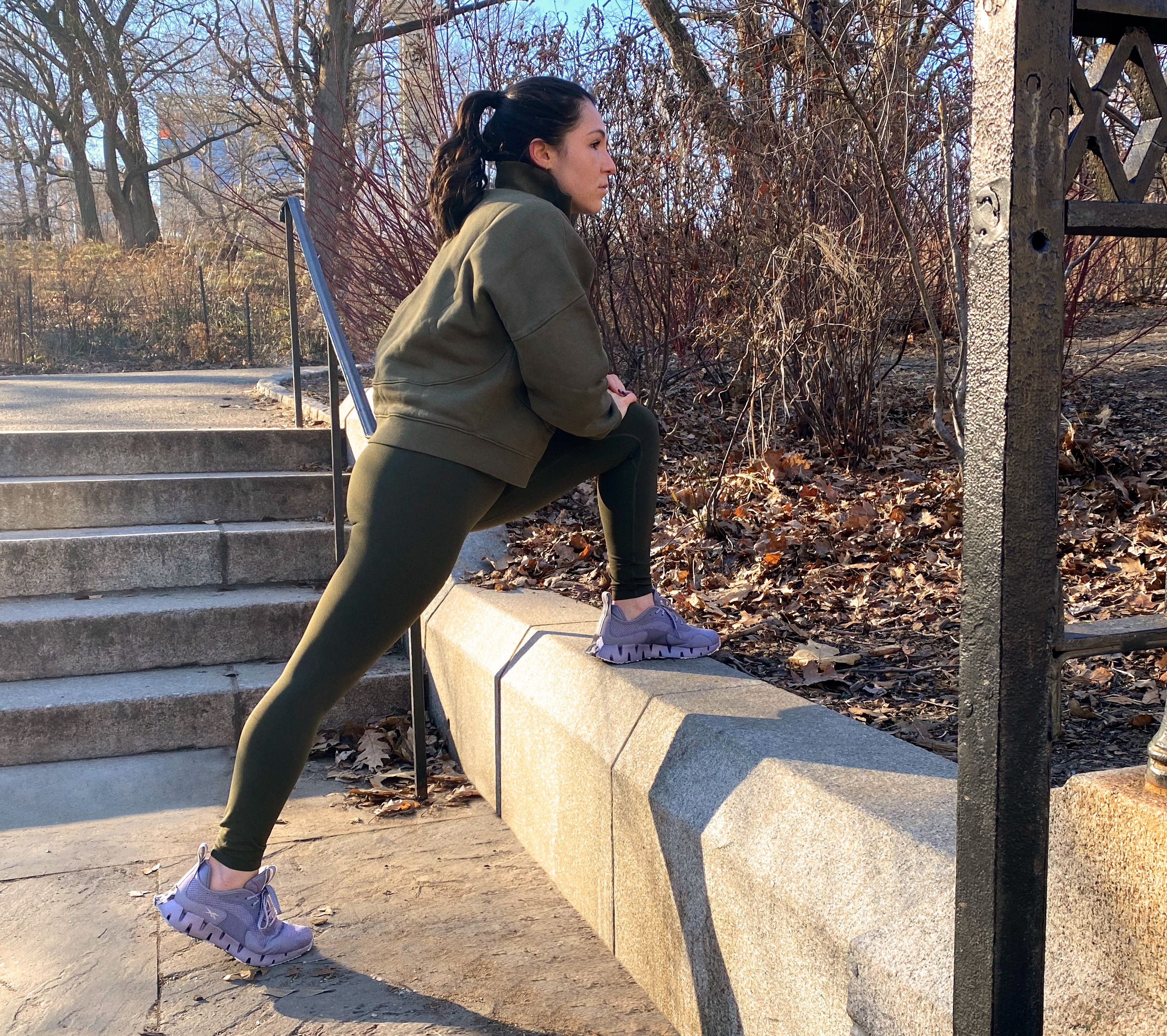 The perk of this early bird mentality carrying over into the weekend? You can get a lot of stuff done. After a quick snack and some sips of homemade cold brew, I slip out of my PJs into my workout clothes and grab my cushy Reebok running sneakers for a job through the park. Pre-pandemic, I was a hardcore treadmill runner, but I've learned to love a morning run outside—even in freezing temps. Working out helps me start my weekend with a sense of calm. Knowing I don't have to be back at work by a specific time, I can take my time, clear my head, listen to music or a podcast, see the cute dogs playing in the park—all while soaking up the sun (something I'm desperately in need of these days). I even enjoy working out in a mask—not only does it keep me safe but it also keeps my face warm!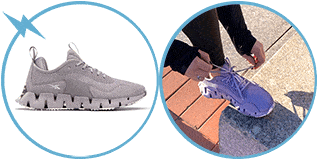 Lots of Meal Prep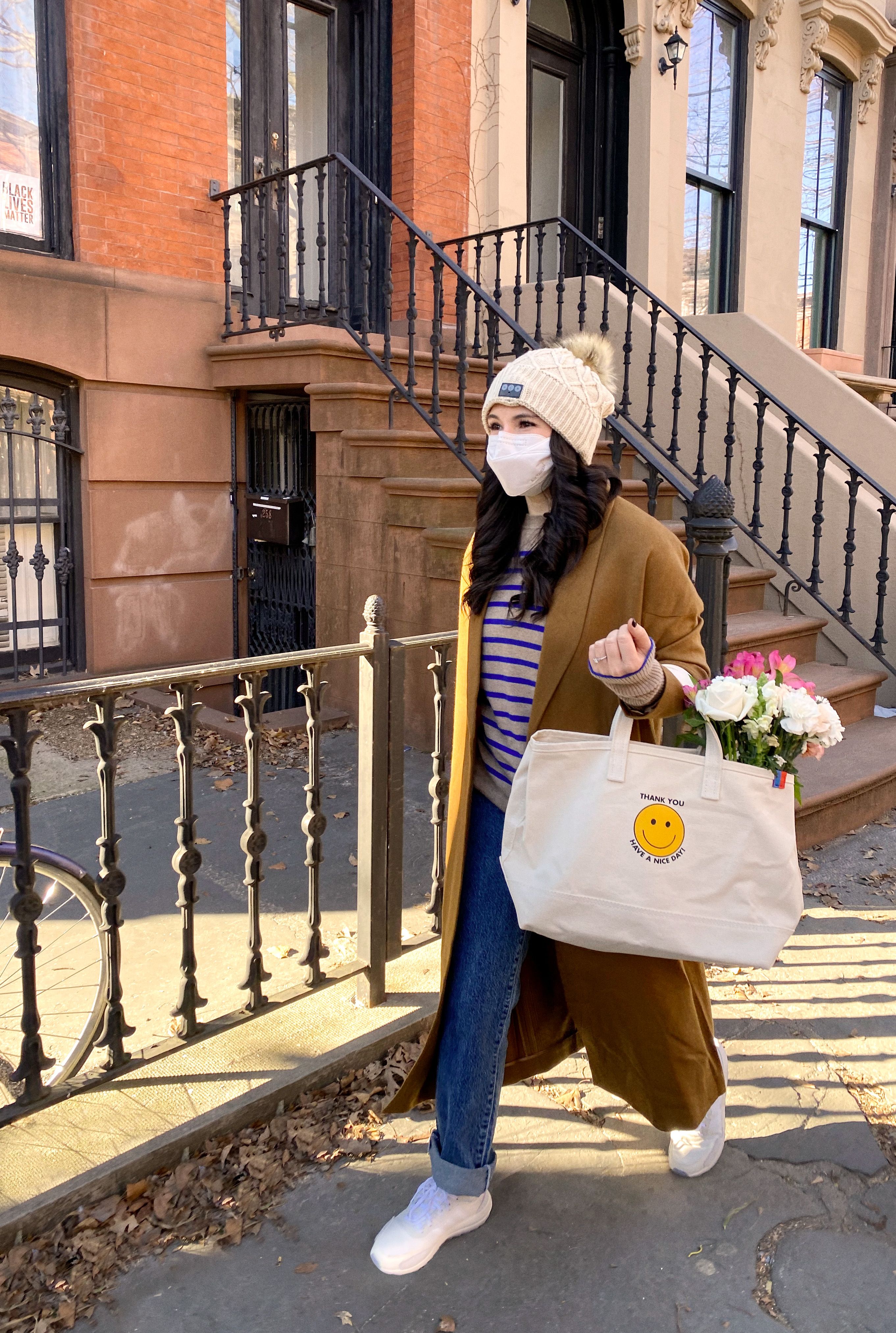 After my usual run, I head home to shower and change. I pull on some jeans, put on my wear-with-everything Adidas sneakers, then I get to meal planning. Before we head out to do some grocery shopping, we treat ourselves to a home-made brunch: acaí bowls. It's cliché, I know, but so yummy I don't even care—I've learned the lesson to never shop for food on an empty stomach!We do most of our food shopping on Saturdays and our local farmers' market is the first stop to find fresh produce and some fun treats we can't get at the store. There are a ton of baked goods, apples and jams—the works, and we grab a few salad fixings, a loaf of bread, as well as some fresh flowers just because.
Once back home, we warm up (literally) with some hot chocolate before we get to work in the kitchen.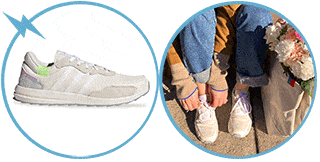 Flexing the Creative Muscles
When Sunday morning rolls around, I usually don't have anywhere to go or anything to do, and tbh, that feels nice. Even though I'm up early (again) this weekend, I lay in bed reading a book before going to the living room and watching some bad reality TV on the couch (I contain multitudes!).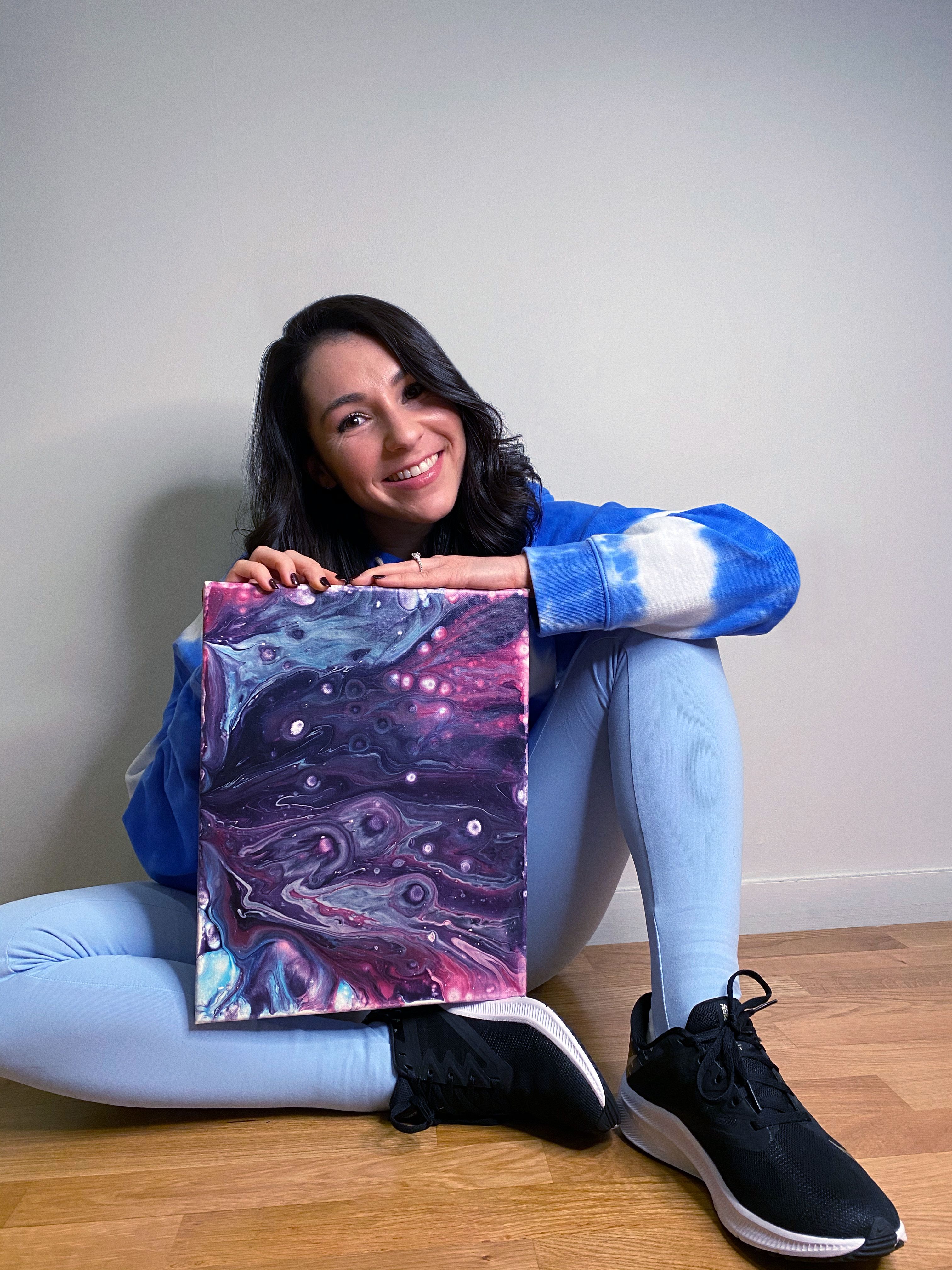 After my fiancé wakes up, we get a lil ~creative~ with our afternoon and make pour paintings for our 1-year-old nephew. Even though we're not leaving the house, I put on a pair of supportive Nike sneakers that I call my "inside shoes." Over the past 10 months I've realized that my feet feel so much better when I've been wearing shoes all day versus going barefoot (WH has previously written about this, so it's legit.)
Neither of us is artistic by nature, but we've really gotten into pour painting over the past year. We each pick four acrylic paints, which he mixes together with glue to create the right consistency for pouring onto our white canvases. Once everything is ready, I begin to pour each of my paints in a kind of swirl design before lifting up the canvas to tilt the paint indifferent directions, creating a new design.
With pour painting, you never really know what it's going to look like until after you're done—and it keeps changing as it dries over the next several hours. That's just part of the fun. We're both able to flex our creative muscles at work, but setting aside time to make art just for the sake of making it feels refreshing, like hitting the reset button. No one's judging what I create—I can just play around and see what happens. It's rare to get those moments as an adult, so you've just got to create them for yourself whenever you can. And if joy isn't what the weekend was made for, then I don't know what is.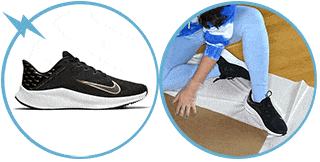 Source: Read Full Article