A second wave of coronavirus infections in the UK is "quite a possibility", according to England's deputy chief medical officer.
Dr Jenny Harries said the reimposition of lockdown measures in Leicester, following a local spike in the number of COVID-19 cases, is a "very good lesson" for the rest of the country
She did not rule out further waves of coronavirus infections across the UK – or even a second peak in the country's overall epidemic – but stressed action would be taken to prevent localised flare-ups from becoming a wider problem.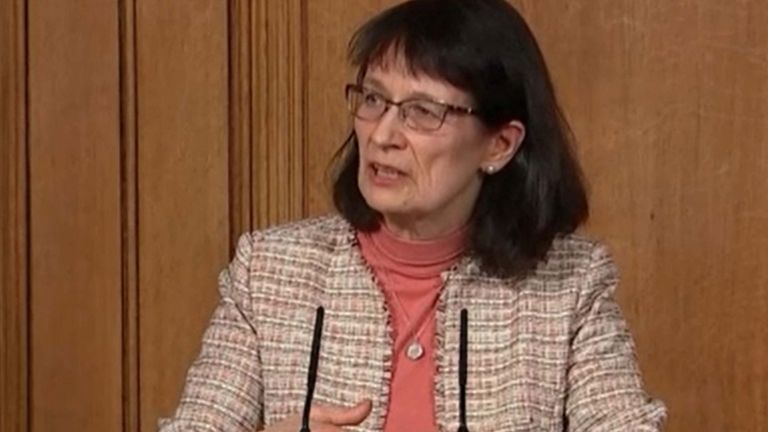 Dr Harries spoke at a Downing Street news conference on Thursday – the first coronavirus briefing from Number 10 since daily press conferences were scrapped more than a week ago.
Quizzed on the impact of all pupils returning to school in September, she and Education Secretary Gavin Williamson denied that Leicester's rise in COVID-19 cases was due to some already returning to classrooms last month.
Dr Harries said: "For Leicester, clearly it's not just the teenagers.
"What we're seeing is a community transmission, a rise in cases across the community.
"I think it is, sadly for Leicester, a very good lesson for the rest of the country in a way.
"We all need to, as we go forward with the easing of lockdown measures, still to be really careful about how we interact with others about social distancing, about washing your hands."
Source: Read Full Article