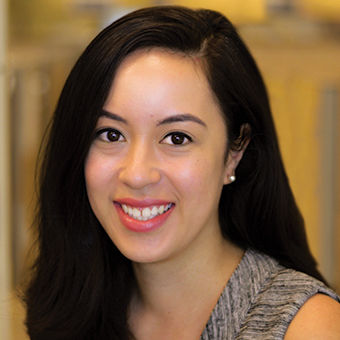 When it comes to culinary partnerships, there seems to be no hotter commodity for hotels and resorts than a collaboration with a renowned Michelin-starred chef.
In fact, rarely a week goes by that I don't receive at least one news release from a property detailing its new partnership with a Michelin honoree. Occasionally these announcements involve bringing on a celebrated chef to spearhead a restaurant's debut, while other times it entails the launch of limited-time dining events or food festivals.
These partnerships appear to have plenty of mutual benefit. Hotels enjoy the buzz and boosted brand image that comes with tapping a culinary maestro, while chefs get to sink their teeth into a new project and gain exposure to a fresh audience.
And for discerning diners, these types of partnerships also appear to be a clear win.
At least, that was my take during a preview of Hyatt's Impression Makers Supper Club, a chef-driven dinner series making its debut this fall at the Impression Moxche by Secrets adults-only, all-inclusive resort in Playa del Carmen, Mexico.
The preview was held at Contra, a Michelin-starred restaurant on Manhattan's Lower East Side, and showcased a collaborative tasting menu crafted by Contra chefs Jeremiah Stone and Fabian von Hauske Valtierra as well as Impression Moxche by Secrets chefs Karla Enciso and Orlando Trejo. 
Highlights included a starter course of charred cucumber, which was complemented by zesty sorrel and colorful nasturtium petals, followed by a rich Yucateca lime and scallop soup, beautifully plated in a shimmering white seashell.
Another visual standout was the menu's build-your-own lobster taco course, comprising a hearty chunk of lobster on a skewer and a side of handmade tortillas. (Although my shellfish allergy prevented me from getting to taste the lobster, the chefs provided a delicious grilled eggplant substitute, which made for a surprisingly excellent taco filling.)
The culinary journey concluded with a summery dessert that hit the sweet spot, featuring watermelon, lemon verbena, airy custard and dainty pink tapioca pearls.
The meal offered a sample of what guests can expect to experience during the Impression Makers Supper Club's inaugural event, which is set to run from Nov. 17 to 20 and will be headlined by a multicourse dinner created by Stone, von Hauske Valtierra, Enciso and Trejo at the Impression Moxche by Secrets' Teodoro restaurant. 
That may seem like a lot of cooks in one kitchen, but according to Gonzalo del Peon, global commercial group president for Hyatt's Inclusive Collection, the supper club's debut at the Impression Moxche by Secrets is just the start. More Impression Makers Supper Club partnerships are likely to follow, and Hyatt is optimistic that some of these collaborations will continue longer term.
"The plan is to build these relationships with these 'Impression Makers' and keep them engaged and coming back," del Peon told me during an interview the following day. "And the whole idea is to find new ambassadors for our brand — people that have recognition and who are willing to [not only] endorse the brand but participate and collaborate."
To stay ahead of ever-evolving tastes, it appears that some level of dynamism is essential to any type of culinary success.  As a testament to that, a few days after the dinner preview, von Hauske Valtierra announced via Instagram that Contra was set to shutter after 10 years. The restaurant's last night of service is slated for Oct. 28.
"The sweet news is that we are working on a new project in the space … more on that later," said von Hauske Valtierra.
It seems the only constant in the culinary world is change. And for hotels and resorts, keeping things fresh by way of new chef collaborations remains one of the most effective ways to stay ahead of the curve. 
Source: Read Full Article