ORLANDO — When the next generation of the Walt Disney World Resort's MagicBands debut at Walt Disney World this summer, they'll be able to do a lot more than their predecessors.
Disney this week provided new details on MagicBand+ functionality. In addition to acting as park entry tickets, room keys and a form of payment, they will enable guests to interact with the environment around them and play with games.
The bands will be able to light up and deliver haptic vibrations. During nighttime spectaculars, like Harmonious at Epcot, the bands will light up in ways that complement the show.
At Star Wars: Galaxy's Edge at Disney's Hollywood Studios, guests can play a game with the bands, "Star Wars: Batuu Bounty Hunters." Using the bands, guests will join the Batuu Bounty Hunters' Guild to find virtual "bounty" throughout the Star Wars-themed land. Using the Play Disney Parks mobile app, they will reveal their bounty and be rewarded with galactic credits in app.
Related: A stay at Disney's Star Wars-themed resort
The "Disney Fab 50 Quest," meanwhile, will enable guests to interact with the golden statues of characters that have been erected around the parks for the Walt Disney World Resort's 50th anniversary. Guests can to "spread pixie dust" around the statues by waving the arm wearing the band. Using the Play Disney Parks app, guests can keep track of the statues they've "dusted" and unlock digital achievements and an augmented reality feature.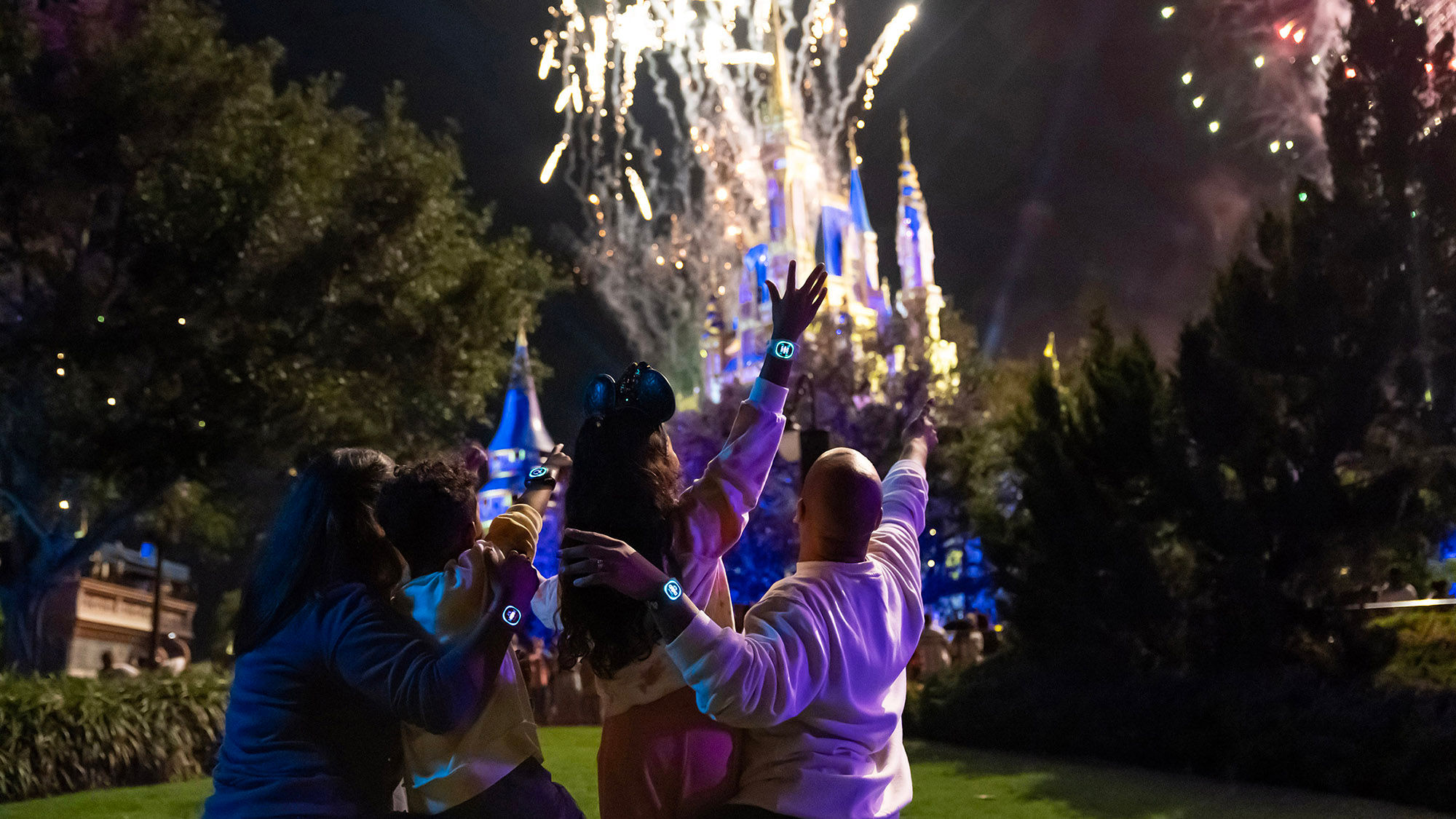 The bands will also work in tandem with "Hey Disney," Disney's collaboration with Amazon's Alexa. Hey Disney Is a digital voice assistant that will be placed in Disney World guestrooms starting later this year. It essentially Disney-ifies Alexa and can offer information like the weather, timers, park hours and more, featuring popular Disney characters (practically, guests can also do things like order more towels for their room). Eventually, MagicBand+ will enhance the experience when guests interact with Hey Disney.
MagicBands were introduced by Disney in 2013 and were hailed as a game-changer in terms of the park experience although Disney no longer distributes them to resort guests for free.
MagicBand+ will similarly be available for sale. Like their predecessors, they use radio frequency technology to identify guests and act as their park ticket, room key and credit card — and to express the wearer's Disney preferences and personality.
Source: Read Full Article