European Waterways will launch a new luxury canal barge that will sail the inland waterways of the Champagne region of France, beginning in May 2024. 
The eight-passenger Kir Royale is the company's 18th vessel and joins its class of Ultra Deluxe barges, which feature cabin suites that are similar in size to hotel rooms.
The Kir Royale, which once was a beach landing craft used in World War II, has modern furnishings, three sundecks, a spa pool, an upper observation deck with a panoramic view. The saloon onboard has a bar, a piano and separate dining area.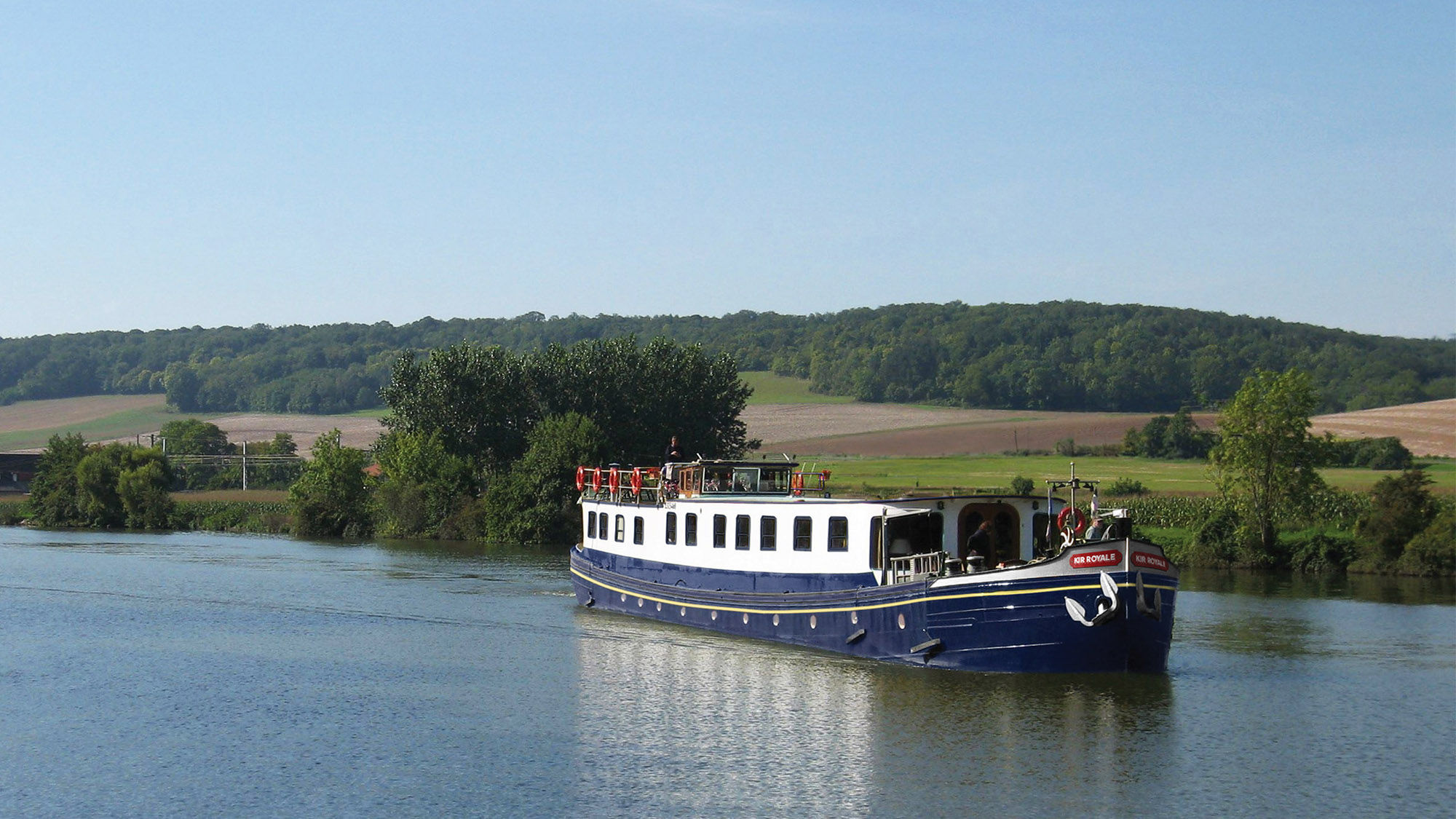 The new hotel barge will sail six-night, all-inclusive itineraries on the Marne River and Canal latéral à la Marne from May through October, offering excursions to renowned Champagne houses, including Moët & Chandon. 
Itineraries also include culinary experiences, from a lunch at Champagne house Frerejean Frères to nightly wine-paired dinners onboard the barge.
Kir Royale cruises start at $8,550 per person. Whole-ship charters begin at $57,150 for bookings made by Oct. 2.
Source: Read Full Article