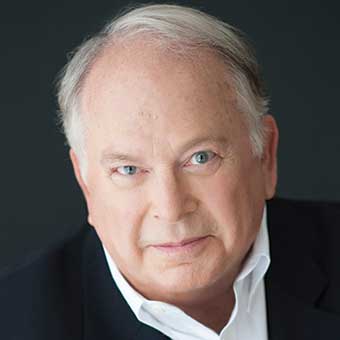 I imagine that, like me, you spend a fair amount of your time trying to place your clients in a setting where they might enjoy a high level of compatibility. Wouldn't it be wonderful if we could, somehow, assure that our clients were with a group of people with whom they felt they had something in common?
As travel advisors, we look at past travel experiences, education and even personality characteristics to make the best product matches. My firm ranks products based on a sophistication metric we've developed. 
But it turns out all of this may be wrong.
There is some new research from the respected Weizmann Institute of Science in Israel that concludes that body odor, as perceived by our noses, is the primary driver of that feeling of comfort, friendship and compatibility. 
The fact seems to be that we have the most in common with fellow travelers who essentially smell the same as we do. So here is a great opportunity for travel marketing departments: Stop with the fancy print and digital brochures and, instead, start providing sellers with the best smell demographics you can find on your most frequent guests. 
 • • • 
I would like to share some startling news. The FAA thinks that it should be soliciting some specific feedback from guests who normally fly in coach on the nation's airlines. As aviation editor Robert Silk has pointed out, the size of airline seats in coach has been decreasing over the course of the past decade.
Everyone talks about legroom, but let's start with seat width, now an average of 17 inches across. Then there's seat pitch; the norm on U.S. airlines is now 28 to 31 inches.
It turns out that comfort levels on a commercial aircraft are not regulated by any government agency that I can locate.
So then, why is the FAA soliciting feedback from coach passengers?
The FAA, under some political pressure, has determined that while it will not regulate seating comfort, the notion of a safe evacuation may actually be related to how tightly squeezed in passengers are in economy class.
Ultimately, we may see new evacuation regulations requiring airlines to refurbish the interiors of all aircraft to provide more seat space. But that might cause airline stocks to cascade downward — and no one wants that!
 • • • 
It has been another stellar year for Qatar … so far.
Skytrax has once again named the nation's namesake airline as the very best in the world. Its airport has also won international acclaim. But the big test for Qatar is coming up next month when it hosts the FIFA World Cup, the world's soccer championship. No Middle Eastern country has ever hosted the matches, which because they are traditionally held in June, a time of the year when temperatures on the field would average more than 110 degrees. But this year, FIFA, soccer's governing body, allowed the tournament to be moved to November and December.
To make this interesting, the government of Qatar has issued an edict pointing out that, due to cultural reasons, "no drinking or shows of public affection" will be allowed at any of the soccer venues. Those who violate the rules are subject to arrest. Fortunately, soccer fans are not known to drink or show affection publicly so there should be no trouble. (Update: Qatar did a quick rethink on the public smooching, issuing a press release stating that kissing in public "will be permitted during the games." They did not specify between whom.)
Qatar will have eight open-air stadiums for the event, and they have invented, they say, a way to pump clean, cool air into the open stadiums. 
Source: Read Full Article