Venezuela has released a new video of two US mercenaries captured after the recent bid to oust President Nicolas Maduro.
The footage was broadcast on Venezuelan state television and shows US airmen Luke Denman and Airan Berry talking about the botched coup on 3 May.
Both men have apparently admitted they took part in "Operation Gideon" organised by former US special forces soldier Jordan Goudreau to "liberate Venezuela" in exchange for a personal reward of $100,000 (£81,700).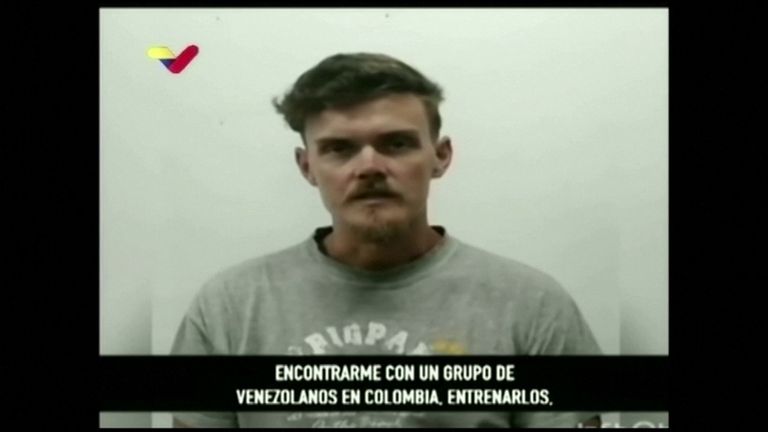 Source: Read Full Article