I was impressed by Seltos and always had it in the back of my mind.
BHPian Passy recently shared this with other enthusiasts.
The hunt begins:
My non negotiables for a new drive:
Excellent ground clearance.
A bigger ride than the current one (Honda City Petrol).
A structurally safe car with reliability and peace of mind.
A VFM product from TCO and resale perspective as well and not just the initial on-road price.
Am a guy who decides everything based on VFM. What I spend should return me optimum benefit, keeping comfort and convenience also in mind. With this, I started my hunt for a new drive.
I was impressed by Seltos 1.0 and always had it in the back of my mind. Decided to take a test drive after Seltos 1.5T AT was available. 2 test drives with 2 different dealers and the decision was almost done: Seltos GTX 1.5T AT Black.
Plan was to confirm and proceed with one of the dealers. The only worry I had was the GNCAP ratings of the Seltos and the relatively unclear information on the improved structural integrity of the Seltos 2.0 (No offense to the Seltos owners in the forum).
When on the eventful day when I was coming back from a walk, a Fortuner just raced ahead in full glory. It just didn't race away; it also dug deep into my heart and reminded me of my wish to own one when I saw it the first time around 2009/2010. I had always dished that thought convincing myself that its way too costly and not what I need.
This time around, I asked myself "Why don't I just go ahead and buy the Fortuner?" There were many conflicting thoughts on the practicality, my relatively lesser driving in the last many years etc. Now Fortuner and Seltos are worlds apart, but budget was not a concern this time and so could let my wild thoughts take wings.
I needed a solid vehicle with excellent resale value and low maintenance. When I saw the price, started wondering if it's worth to dump so much money into the SUV instead of a luxury/premium car like the X1 or Q3. I did some checks and soon realized that though it sounds almost touching the X1/Q3, it's a world of difference when it comes to maintenance cost and resale value. What's more, it only tries to scrape the entry variants. Fortuner also seems to depreciate much lesser than the X1s and Q3s. Its maintenance is very less compared to them.
I couldn't get beyond some of the competition badges even if they offer lot more features. Somehow, they also don't give me the "built like a tank" feeling.
I convinced myself that it's going to be a Fortuner. Fortuner Diesel AT is where my heart got stuck after the TDs. Now if am getting such a potent SUV, why not 4*4 and try some off-roading as well? So Fortuner Diesel 4*4 AT. I ruled out Legender outright as I felt it was not worth the additional 6L+ on-road in Bangalore viz-a viz the add-on features it offers.
Then came the news of the Diesel ban in 2027. It made me really think if it's all worth it at the end. Checked with a couple of my friends including BHPian Venom_Rier and did a lot of reading in the team BHP threads on this topic. I felt it's a wish list which will take years to implement and even if implemented, will stop new vehicle registrations. The SAs were also suggesting that even if it comes, it will be a ban on <2L engines to start with (I don't buy that argument anyway as I feel it will take years to come in the 1st place).
One other worry was the DPF issues that were reported. I quickly figured out that most of them are sorted out and the custom DPF empowers you to mitigate any potential hiccups in a trip. The manual also clearly states regen won't happen above 4000 Meters and so the custom mode for sure helps avoid potential DPF heartaches. I decided to go ahead, get the beast and enjoy it till I want to.
Test drive and Dealership/Delivery experience:
Test drove the Fortuner twice. I loved the sheer power it offered and the absolute commanding driving position you are in. The diesel grunt was not something I was used to as my regular drive is a Honda City Petrol. There were many aspects against the Fortuner: Relative lack of features, due for a gen update, supposedly overpriced etc. However, it offered most of the things that I really needed: Ventilated and powered front seats, Dual zone AC, adjustable middle rows, excellent safety etc.
I virtually pitted all 3 dealers against each other to get the maximum discount / value out of the purchase. I feel it worked very well in my favour with the discount on ex-showroom exceeding my initial expectations.
While all the SAs from the 3 dealers were well trained staff and were prompt, Deepak from Ravindu impressed me and was very supportive in handling all my queries. He even promised to deliver the vehicle from Aug'23 batch (I was buying in Aug'23). Ravindu opposite ISKON was also the nearest service centre for me.
Asked for a PDI before registration and Deepak promptly arranged for it. Gave go ahead and took delivery on 23.08.23 after another PDI after registration. Everything went well and my days of taming the beast finally started.
Initial impressions:
The grunt in my Fortuner sounded much more refined than the TD vehicle. Same goes with ride quality.
After 2 weeks of driving around, all black interior and dash look much more pleasing to me. Fiddled with the ICE settings and feel its set to a decent quality too. No matter what you do, 3rd row occupants won't enjoy the music. 3rd row is seldom used in my case and so didn't matter much to me.
Purchased 12v -> USB C adapter for the lack of the latter. Auto folding ORVM and Hood emblem were added. Will add a dash cam soon and that's it. Don't want to dump more money into accessories at this point in time as well.
At the end of the day, what worked in Fortuner's favor (for me) is the reliability, TCO, potential resale value and absolute peace of mind with decent kit. I am ok to let go of funky features for what I see as the positives of Fortuner. Am fully aware of what am getting into
And that's how I met my Fortuner and posted for the 1st time in team-bhp. Thank you for accepting me in .
Some really random mobile pics: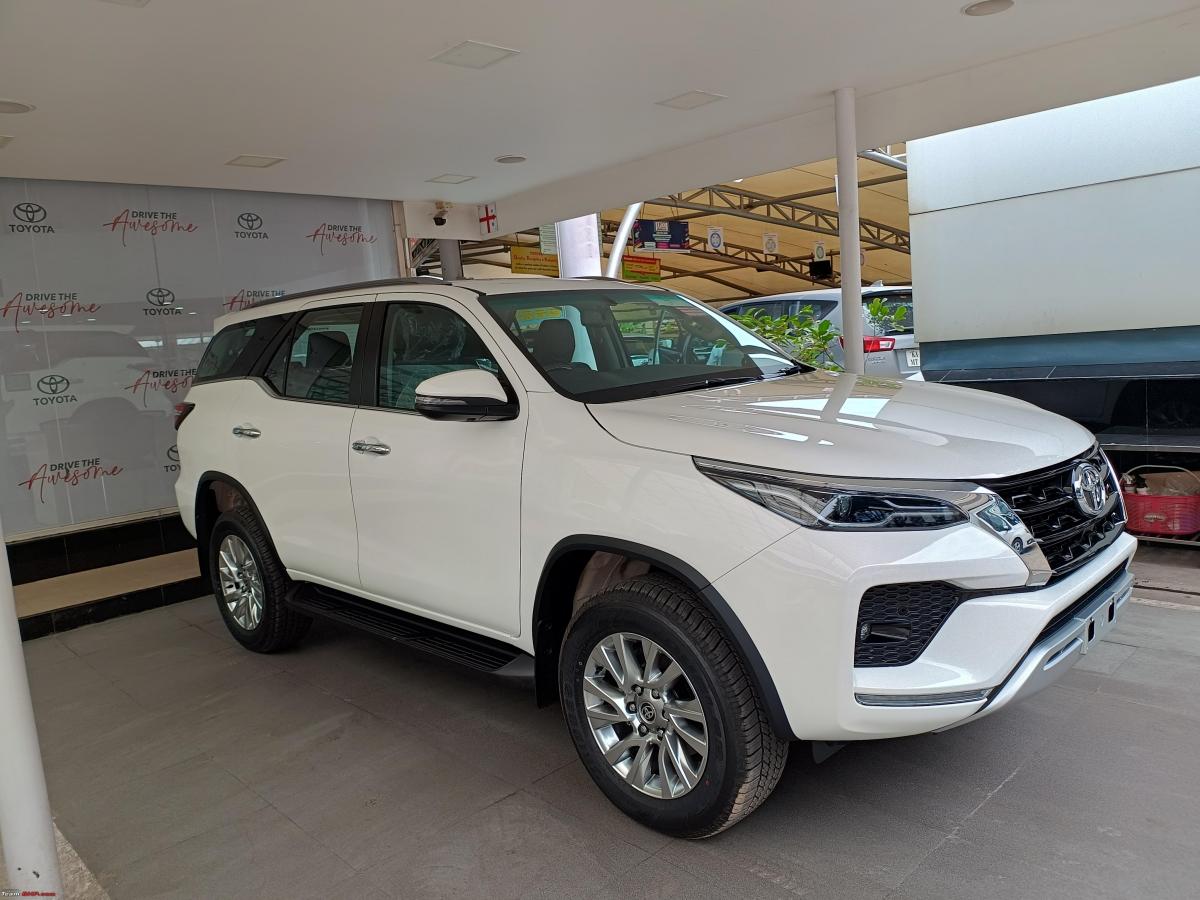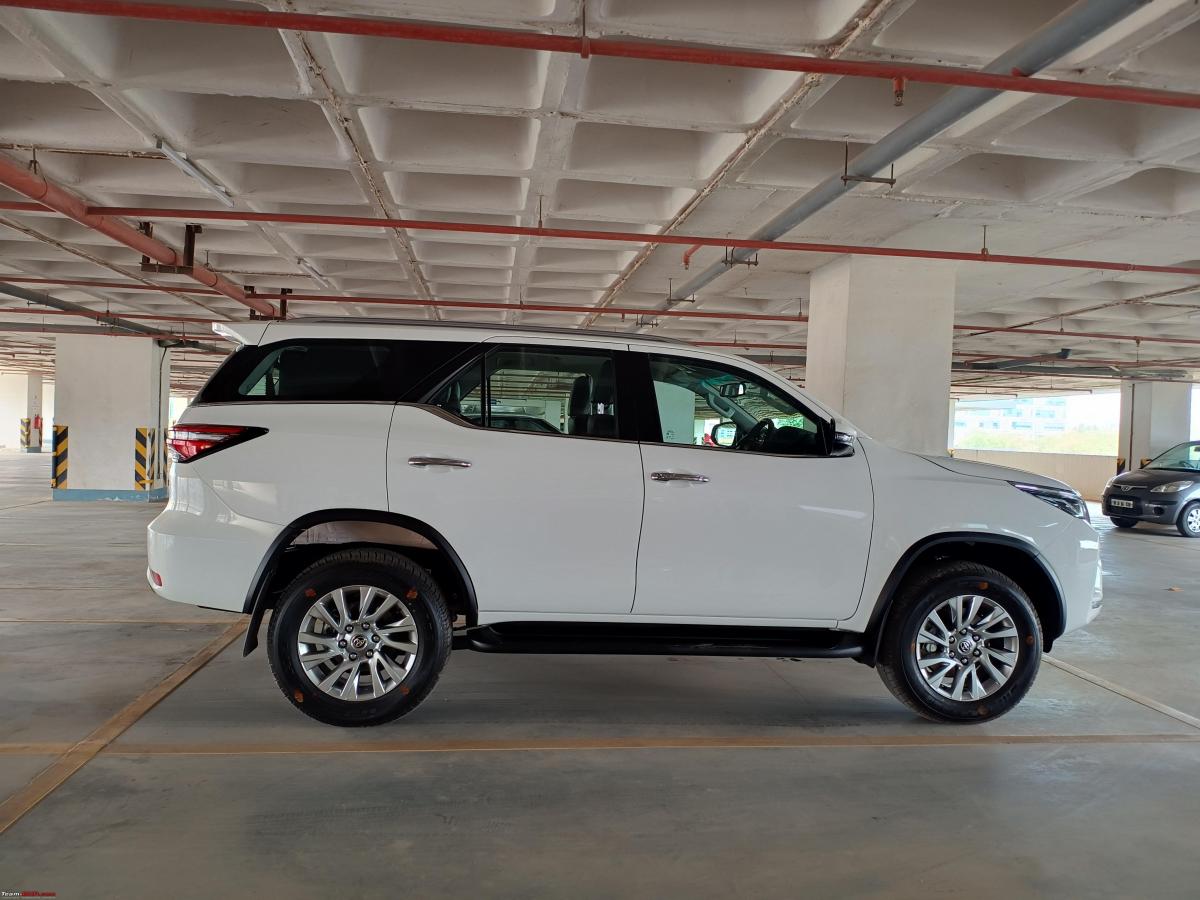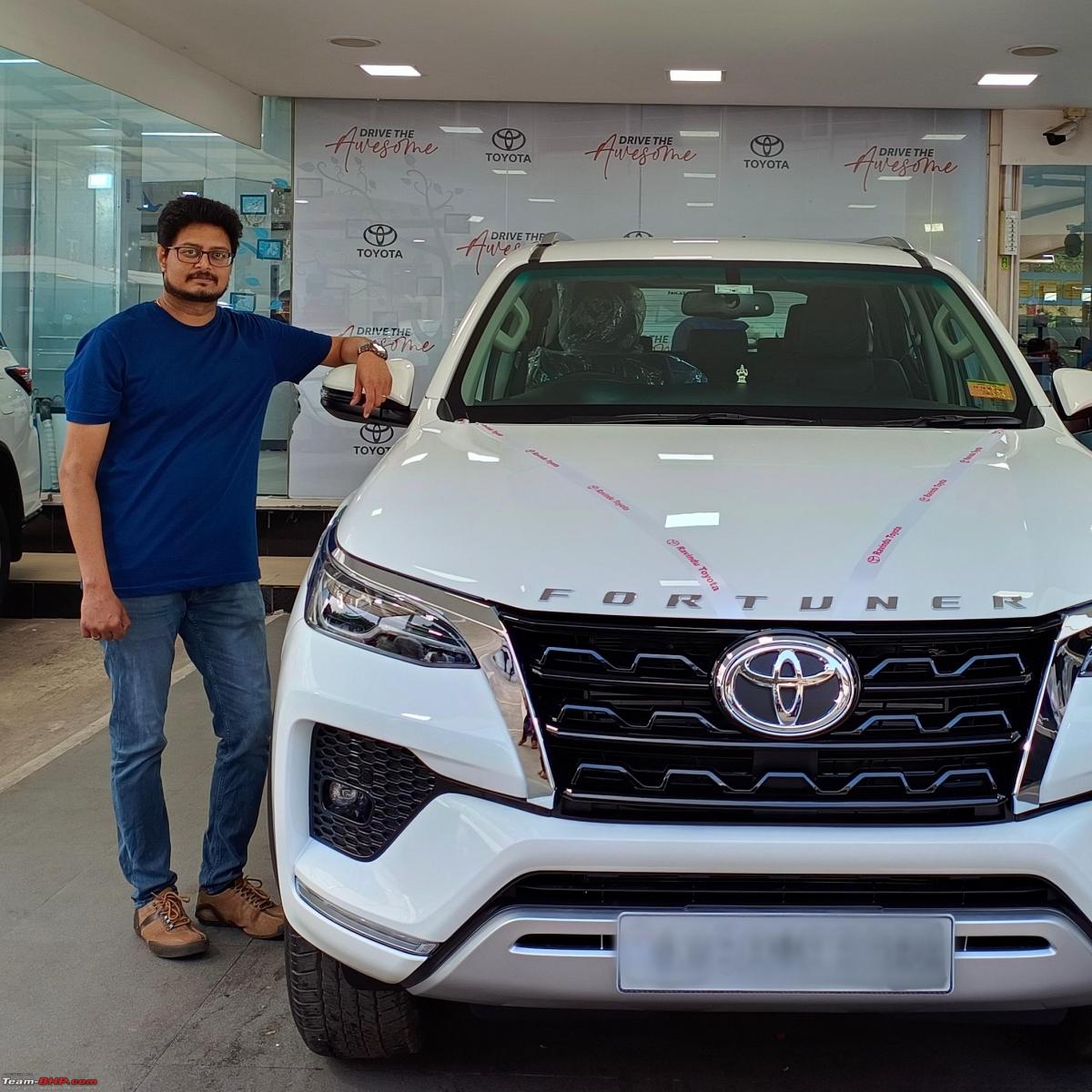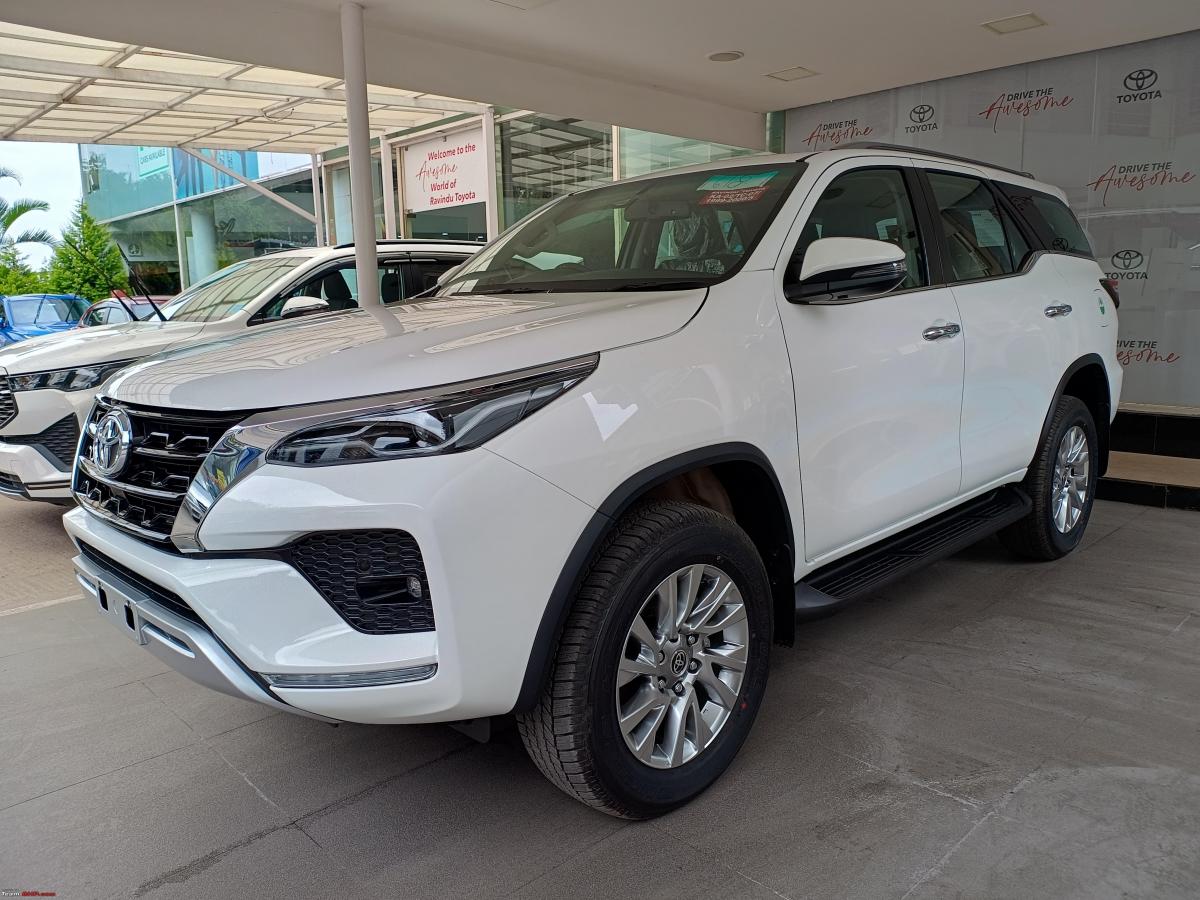 Read BHPian comments for more insights and information.
Source: Read Full Article